Beetroot Pancakes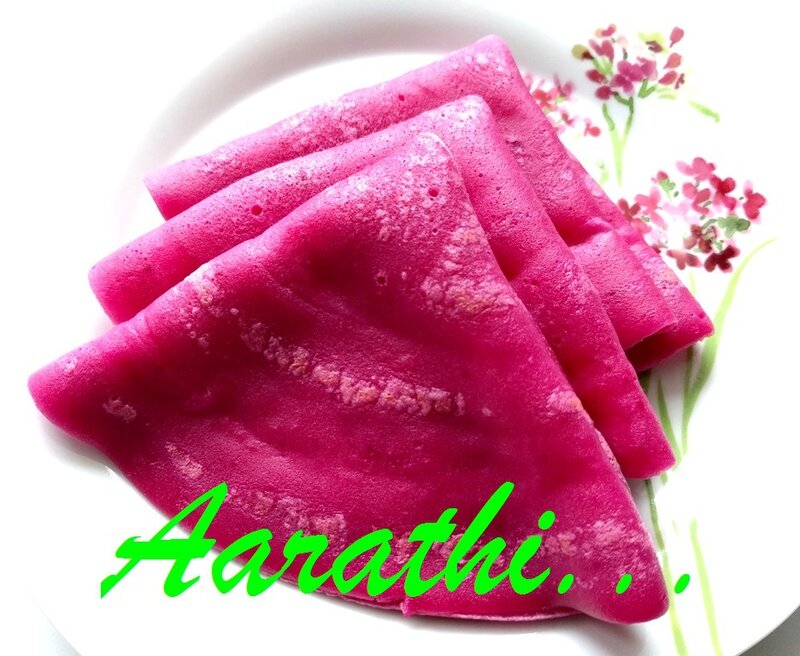 Ingredients
A beetroot
250 g flour (Type 45)
75 g sugar
25 g melted butter
3 eggs
A pinch of salt
1/2 l milk
1 tsp vanilla essence
Method
Peel, chop & blend beetroot to a fine paste with a little milk.
Add beaten eggs & beetroot to the flour.
Stir in milk & mix well(without any lumps).
If the batter is thick, add some more milk.
Keep aside for half an hour.
Heat a nonstick pan / griddle with little oil.
Pour a spoon full of batter & spread it. (in a circular way)
Cover & cook for a while.
Then flip & cook the other side.
Eat with the topping of ur choice.