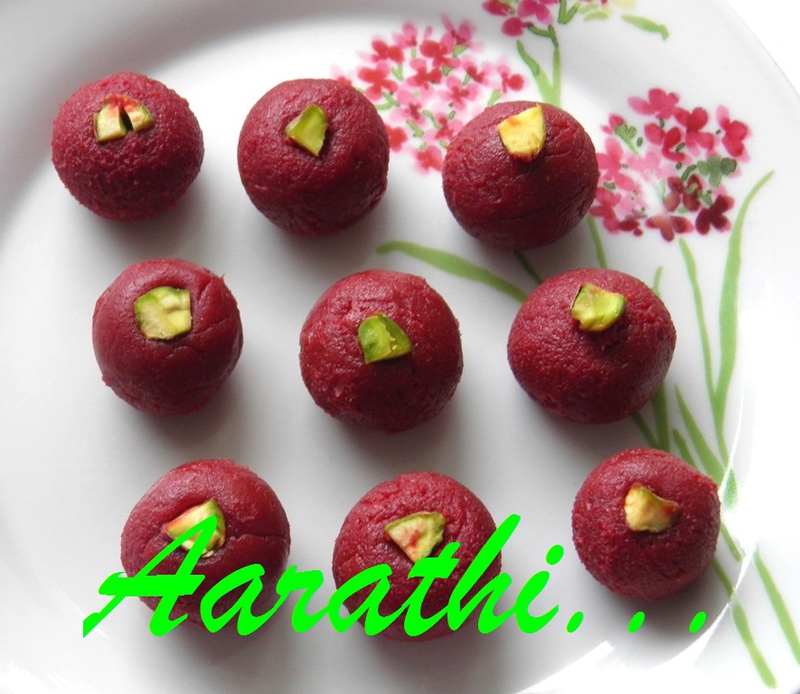 Ingredients
250 g Ricotta cheese
200g sweetened condensed milk (1/2 tin)
A small beet + a cup of milk
A pinch of cinnamon powder
5 cardomom pods
1 tbsp sugar
Chopped Almonds / Pistachios
Method
Peel, chop & blend beetroot to a fine paste with a little milk.
Blend cardomom with sugar & keep aside.
Take ricotta cheese with blended beet in a heavy bottomed vessel.
Add condensed milk & mix with a wooden spatule.
Stir continuously over medium heat.
When the mixture leaves the sides of the pan, remove from fire .
Add cardomom & mix well.
Grease the palm & roll into small marble sized balls.
Decorate with chopped pistachios & serve your loved ones .


Happy Diwali !!!