Ingredients
250g flour
40g cane sugar
80 ml luke warm water + 1 tsp sugar
10g fresh yeast
100 ml olive oil
A pinch of salt
1 tsp aniseeds
2 tsp orange flower essence
For glaze
3 tbsp milk
Method
Preheat oven to 180°.
Dilute yeast in luke warm water.
Mix all the other ingredients & knead for 10mn
Cover & keep the dough aside for 3 hours.
On the baking tray, lay a parchement paper.
Take the dough ball & roll out in 1 cm thickness.
Cover with a parchement paper & allow them to rise for another 1 hour.
With a sharp cut some slits & pull them apart.
Brush the top of the bun with milk & bake for 15-20mn.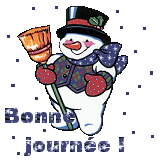 The traditional Chritmas dinner in the South of France (Provence) ends with 13 desserts .
Pompe a l'huile /Sweet Olive Oil Bread is one among them .
According to the tradition, this bread should be torn with hands to serve the guests.
Never use a knife, because it might ruin your good fortune !