Ain sbaniouria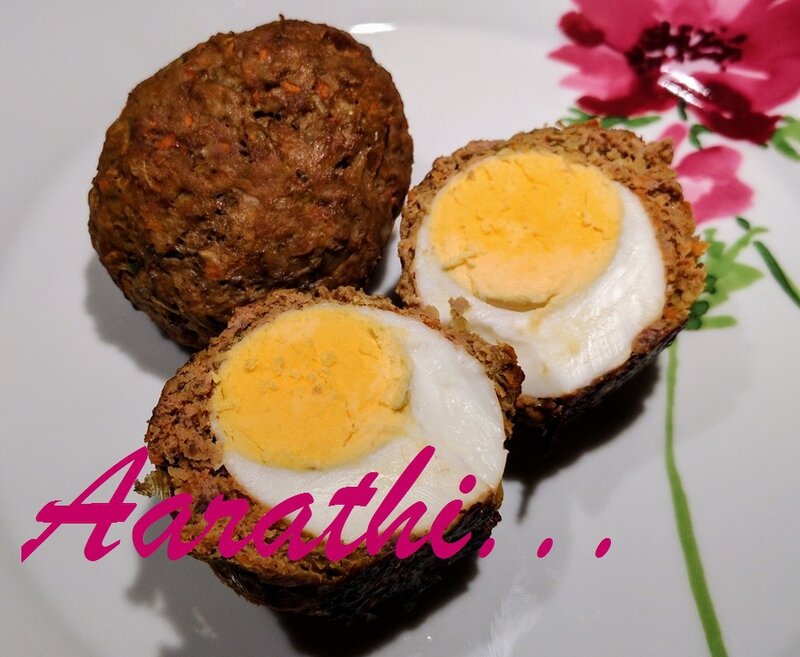 Ingredients
250g hamburger meat
2 onions(chopped)
An egg
1 tsp coriander powder
2 cloves of garlic + a piece of ginger (make a paste)
2 green chillies(chopped)
Coriander leaves (chopped)
Salt to taste
3 hard boiled eggs
Method
Mix all the six ingredients & keep for an hour in refrigerator.
Take an hardboiled egg & cover uniformly with the meat mixture.
Cover it in an aluminium foil.
Pre- heat oven to 180°C & bake for 30-35 mn.
Remove the aluminium foil & bake for another 5 mn.
Serve these spicy eggs as a starter with a dipping sauce.