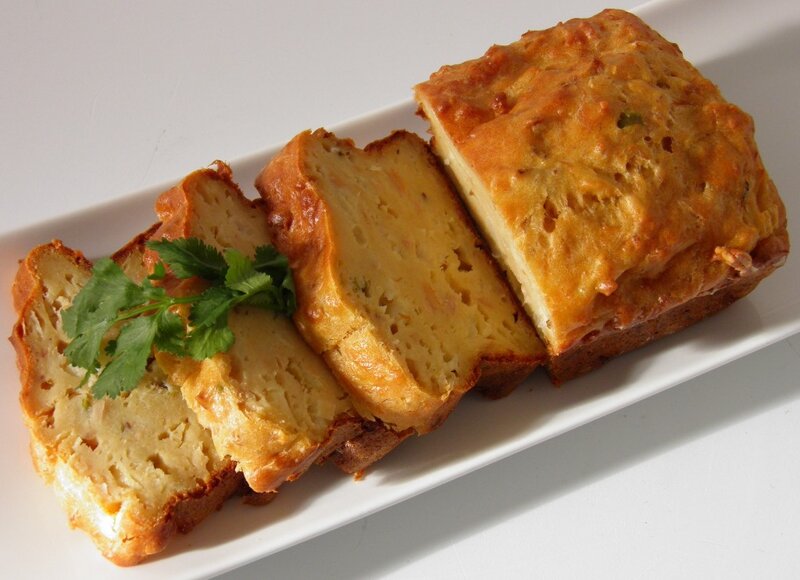 Ingredients
300g canned tuna
125 g yogurt
150g flour
2 tsp baking powder
2 tbsp olive oil
3 eggs
100g grated cheese
2 shallots (finely chopped)
A piece of ginger (finely chopped)
A grren chilli (finely chopped)
Curry leaves / Coriander leaves (finely chopped)
1 tsp cumin seeds
Chopped walnuts / almonds
Salt to taste
Method
In a bowl beat eggs along with ginger, shallots, chilli & chopped curry leaves.
Stir in , minced tuna, whipped curd & olive oil.
Sieve the flour and baking powder together and fold into the egg mixture.
Pour the batter into the greased cake pan (rectangular).
Bake for 40 mn - Th 180°C.
Serve as a starter.



Courtesy @ M6 , "Un dîner presque parfait ".