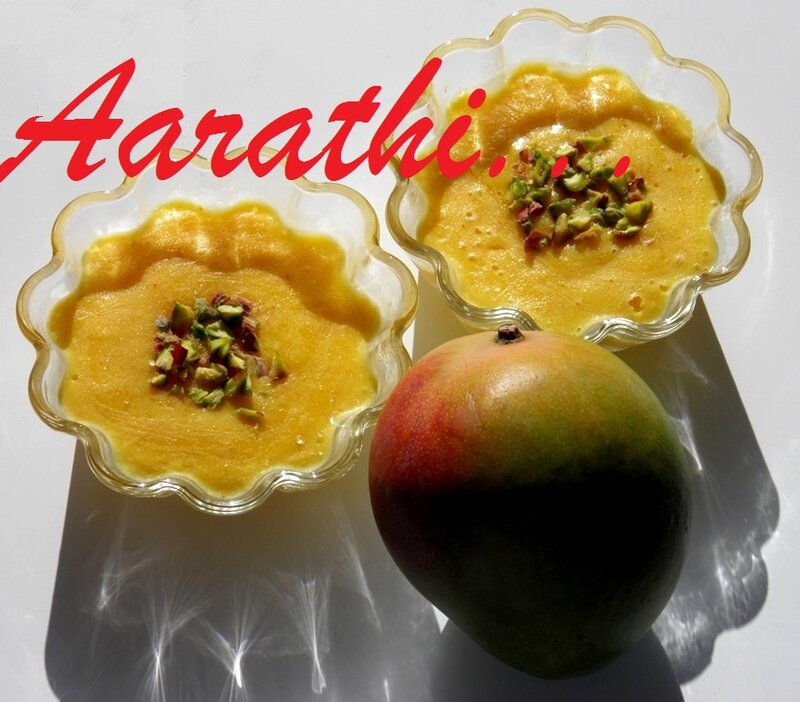 Ingredients
1 cup mango cubes
1 cup milk
1 cup thick cream
1 cup sweetened condensed milk
1 tbsp icing sugar
Few saffron strands
***
1/4 tsp cardomom powder
Pistachios (chopped)
Method
Dilute saffron strands in milk & keep aside.
Peel & cube mango .
Blend all the six ingredients in a food processor.
Add cardomom powder &mix well.
Transfer to serving bowls & decorate with chopped pistachios.
Cover with cling film & freeze for 5 hours.



Courtesy @ Hebbar's Kitchen.