Black Pork Curry (Deviled Pork)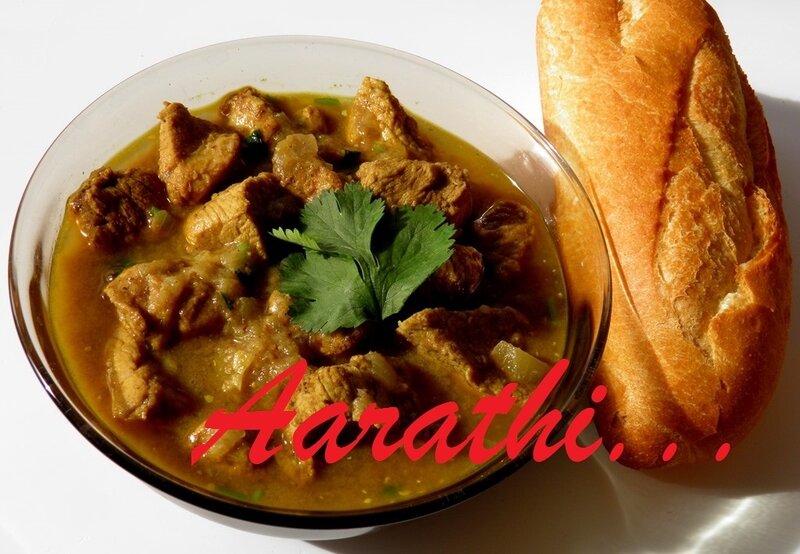 Ingredients
800g pork (diced)
1 tsp salt
2 onions (chopped)
2 green chillies (half slit)
1 tsp ginger + garlic paste
1 cup coconut milk
2 springs of Curry leaves
10 g butter + oil
Tamarind pulp (marble size)
*Spices*
1 star anise +2cloves+a cinnamon stick+ A bay leaf
Ceylon Masala
5 cloves
6 cardomom pods
A piece of cinnamon
1 tsp fennel seeds
1/2 tsp cumin seeds
1/2 tsp mustard seeds
1/2 tsp turmeric powder
2 tbsp coriander seeds
Few curry leaves
1 tsp red chilli powder / (5 dried red chillies)
Method
Soak tamarind in water & keep aside for 10 min.
Extract the juice & keep aside.
Dry roast all the masala ingredients & then grind to fine powder.
Marinate the pork with the masala powder & salt
Cover & leave aside for an hour.
***
Warm the oil + butter in a casserole with spices.
Add chopped onions & fry till light golden brown.
Then add ginger-garlic paste & fry for a while.
Then add marinated pork & fry.
Stir in tamarind water & bring to boil.
Cover & cook for 20 mn, stirring from time to time.
When the pork is cooked thoroughly, remove from fire.
Add coconut milk & just swirl the casserole.
Garnish with freshy chopped curry leaves & serve with rice / any type of bread.