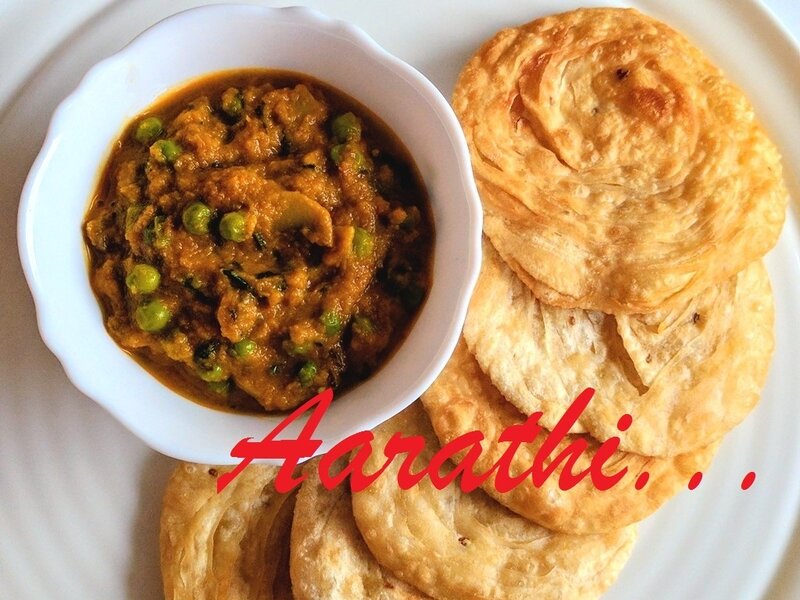 Ingredients
300 g flour
1/2 tsp anise seeds (optional)
Salt to taste
200 ml water
Flour for dusting
Oil for brushing & frying
Method
Take flour , salt & anise seeds in a bowl.
Mix with water to get a stiff dough.
Cover the bowl with a damp cloth & keep aside for an hour.
Make 7 orange sized balls.
Flatten it using a roller, brush with some oil & dust some flour.
Repeat the same with another dough ball & pile up over the other.
When all the 7 balls are done , roll them together as in the pic.
Cut into discs & roll out into layered poori.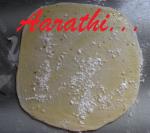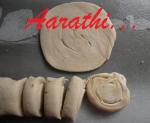 Heat plenty of oil.
Gently slip the disc in hot oil.
When poori pops fully, splash hot oil on the top.
Turn over & fry the other side.
Remove using a slotted spoon & drain on a kitchen paper.
Serve hot with Veg / Non Veg curry.