Cholar Dal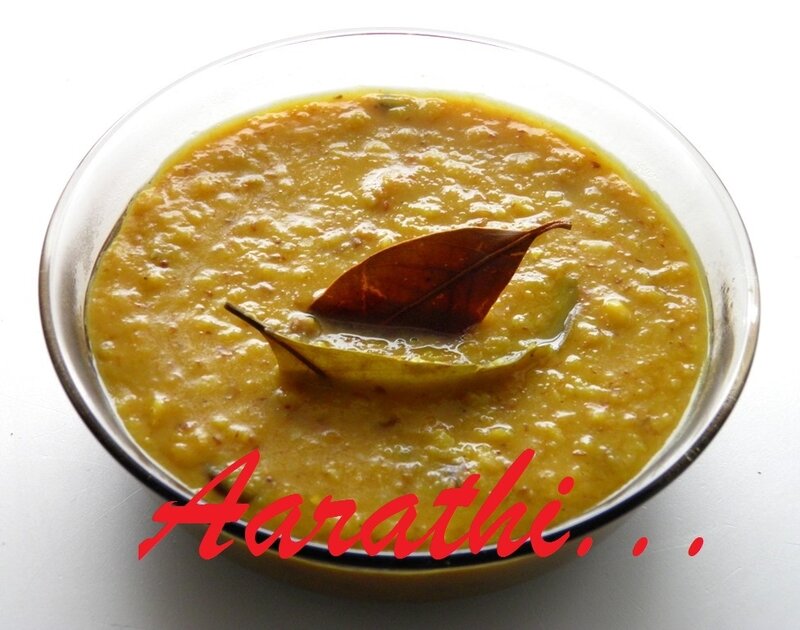 Ingredients
1 cup toor dal (tuvara parippu)
1/4 tsp turmeric powder
A bay leaf
***
1 tbsp oil + 1 tsp ghee
A bay leaf
A cinnamon stick
3 cloves
3 cardomoms
1 dried red chilli
1/2 tsp cumin seeds
A piece of ginger (chopped & crushed)
2 green chillies (half slit)
1/4 tsp tumeric powder
Salt to taste
***
Oil for frying
2 tbsp grated coconut
10 cashew nuts
10 raisins
Method
Pressure cook lentils with turmeric powder & a bay leaf.
Heat oil in a pan & fry the spices.
Then add crushed ginger & half slit green chillies.
Fry for a while & then add turmeric powder & salt.
Add the cooked dal, stir & cook for a while.
Remove from fire.
***
Heat oil in a pan.
Fry coconut to light golden brown .
Then add cashew nuts & raisins
Add this to the prepared dal curry & stir.
Serve with rice.