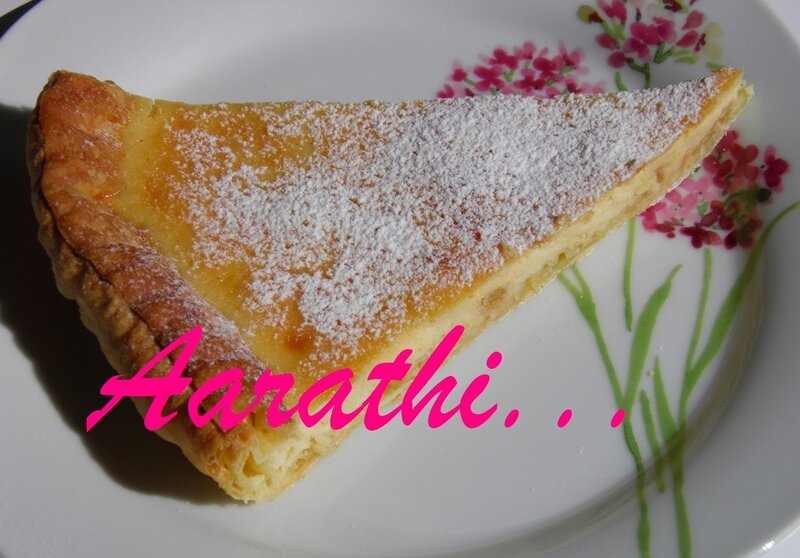 Ingredients
1 frozen shortcut pastry (pâte brisée)
Topping
300g ricotta
100g sugar
3 eggs (beaten)
Juice & zest of an organic lemon
Candied lemon (chopped)
Method
Preheat oven 180°C.
Roll out the pastry on a lightly floured tart tin.
Prick with a fork all over & flute the edges.
Cover with greaseproof paper & fill with red beans.
Bake blind for about 10 minutes.
Remove the paper & beans.
***
In a bowl mix ricotta cheese with sugar.
Add beaten eggs & mix well.
Add juice & zest of an organic lemon.
Then add chopped candied lemon.
Pour the prepared ricotta mix over the cooked pastry.
Return to the oven & bake for 30-35mn.
Set aside to cool.
Sprinkle icing sugar & serve.