Carrot Payasam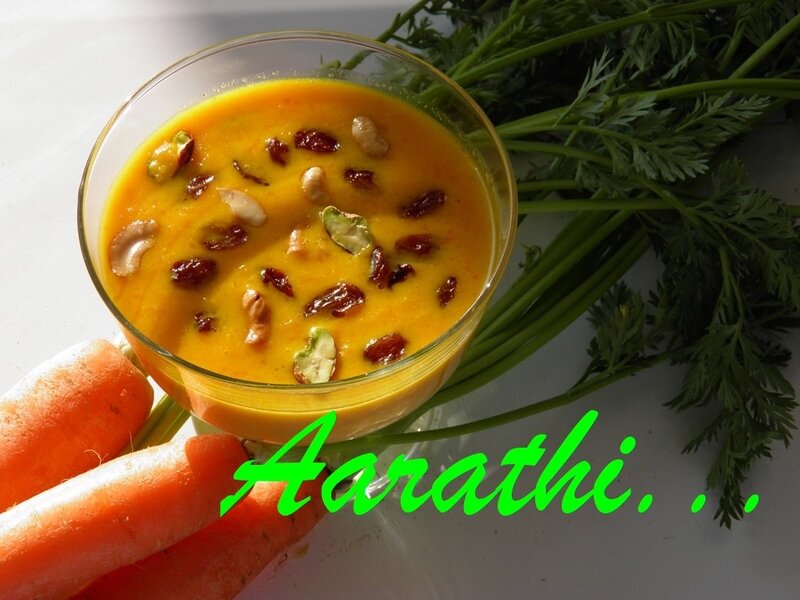 Ingredients
3 carrots (wash, peel & scrape)
1tbp ghee + oil
***
2 cups milk
1/2 tin sweetened condensed milk
1 tbsp sugar
A pinch of salt
1/4 tsp cardomom powder
Raisins & chopped nuts of ur choice
Butter for frying
Method
Wash, peel & scrape carrots.
Fry them in ghee & keep aside to cool.
Blend half of the fried carrots in milk.
Cook the other half in milk & sugar
Add bended carrots & mix well.
When cooked add condensed milk & stir.
If the mixture is thick, add some more milk.
Add cardomom powder & mix well.
Transfer to serving bowls & decorate with fried nuts & raisins.