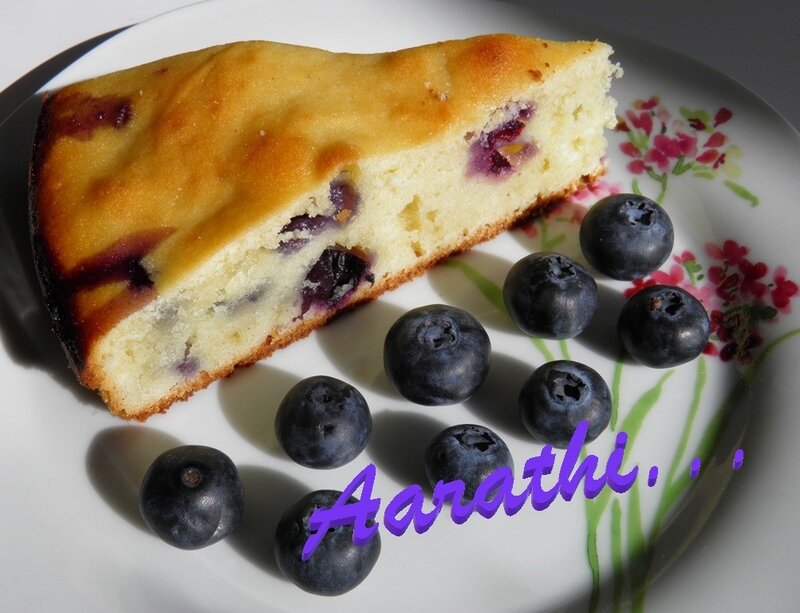 Ingredients
250g Ricotta cheese
250g flour
3 large eggs
300g sugar
150g butter
2 tsp baking powder
150g blueberries
1 tsp vanilla essence
Zest of an organic lemon
Method
Preheat the oven to 180°C.
Mix ricotta cheese with 150g sugar.
Beat the eggs with the remaining sugar.
Add beaten eggs to the whipped cheese.
Mix flour & baking powder together and fold into the cake mixture.
Stir in the blueberries.
Pour the batter into the greased cake pan.
Bake for 30-35 mn.
Serve with tea.