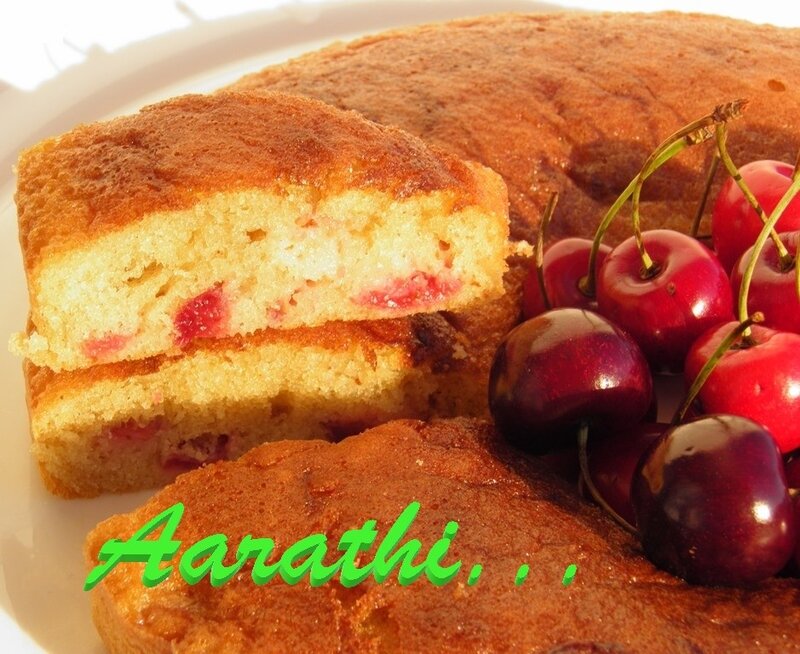 Ingredients
200 g Cherries
1 tbsp cane sugar
1/2 tsp cinnamn powder
1 tbsp rum
***
110g flour
120g sugar
75g butter
3 eggs
1 tbsp rum
1 tsp vanilla essence
1 tsp baking powder
A pinch of salt
Method
Remove the stalks & stones of the cherries.
Quarter them & keep aside.
Mix with cane sugar , cinnamon powder & rum .
***
Melt butter in microwave oven.
In another bowl beat eggs & sugar.
Sieve the flour with baking powder & fold into the cake mixture.
Add butter mixture & mix well.
Add marinated cherries,vanilla essence, rum & just mix them.
Pour the batter into the greased cake pan.
Bake for 20-25mn - Th 180°C.
Serve with tea.