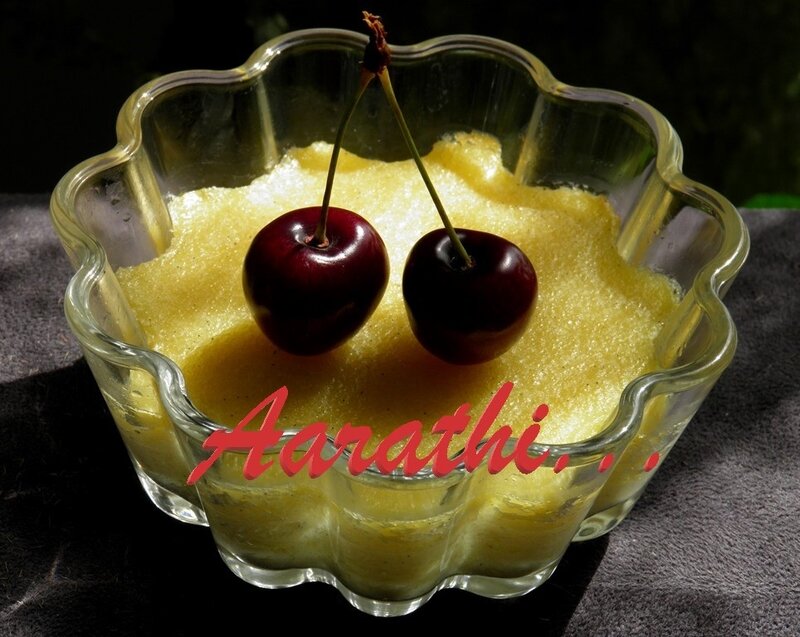 Ingredients
500ml milk
80g semolina
70g sugar
60g butter
2 eggs
1/2 of a vanilla pod
Few raisins soaked in rum
Method
Boil milk in a thick bottomed vessel.
Half the vanilla pod & scrape the seeds.
Add the pod & seeds to the boiling milk.
Add semolina & sugar.
Mix well with a wooden spatule.
When it thickens, add chopped butter & remove from fire.
Discard the vanilla pods & add beaten eggs.
Mix well & then add raisins soaked in rum.
Pour it into greased ramekins.
Preheat the oven for 200°C.
Take water in a baking tray & place the ramekins.
Cook for 15-20mn.