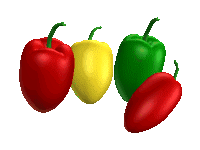 Shakshuka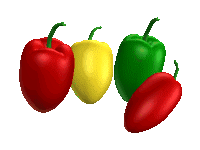 Ingredients
4 eggs
3 tbsp olive oil
A big onion (sliced)
2 big tomatoes(chopped)
1/4 red bell pepper (diced)
1/4 yellow bell pepper (diced)
1/4 green bell pepper ( diced)
3 garlic cloves(chopped & crushed)
1/2 tsp red chilli powder
1/2 tsp paprika powder
1/2 tsp cumin powder
2 tsp tomato puree
1 tsp sugar
Salt to taste
Coriander leaves (chopped)
Freshly groung black pepper (optional)
Method
Heat olive oil in a pan & fry onions till translucent.
Then add diced bell peppers along with crushed garlic.
Add salt, sugar, paprika powder, cumin powder, chilli powder & tomato purée .
Fry for a while & the add chopped tomatoes.
When mashed, add a cup of water.
Break in eggs.
Cover & cook for 10 mn on medium heat
Garnish with freshly ground pepper & coriander leaves;
Serve with any type of bread .