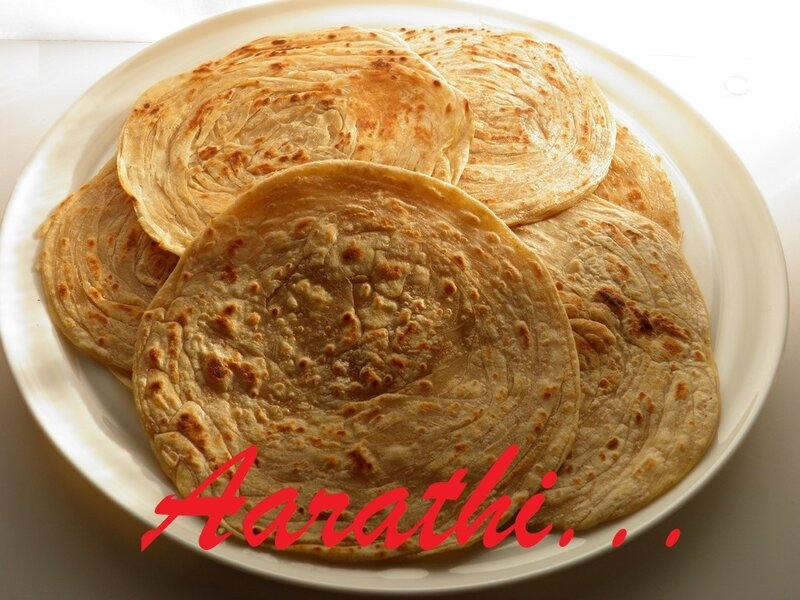 Ingredients
450g flour
3 tbsp semolina
200 ml water
1 tsp salt
1 tsp sugar
2 tbsp ghee + 50 g butter (melted)
Oil /ghee for frying
Method
Mix first four ingredients & knead well.
Cover the bowl with a damp cloth & keep aside for an hour.
Spray some more flour & knead it again.
Make evenly sized balls (10).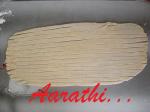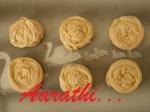 Take a lemon sized ball & flatten it using a roller. (as thin as possible in oval shape)
Brush some oil/ghee uniformly on the top.
With a sharp knife cut in thin srips.
Then roll them on the chapathi rolling pin (as shown in photo).
Then press, bring the rolls together at one end of the rolling pin.
Repeat the same with other dough balls.
Roll out into parathas.
***
Heat a non stick pan & just smear some oil.
Cook the roll out paratha.
When it turns brown, flip & cook the otherside.
Serve hot with Veg / Non Veg curry.



In Morocco, Pheni Paratha is Rezat El Kadi / Turban de Juge.