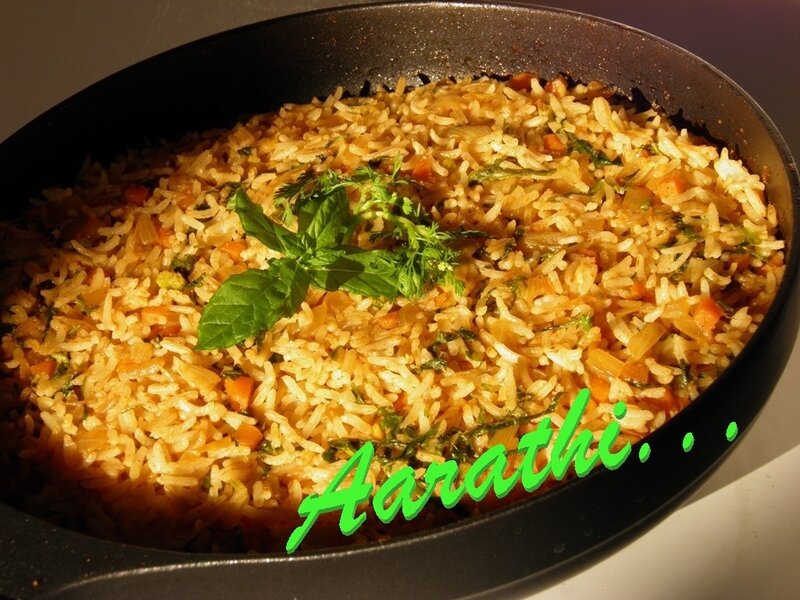 Ingredients
3 cups cooked Basmati rice / Jasmin rice
* Spinach Mix*
2 tbsp olive oil
1 tsp caraway seeds
2 onions chopped
2 carrots chopped
3 cloves of garlic
1 cup cooked channa dal
1 tbsp tomato puree
1 tbsp coriander powder
1/2 tsp red chilli powder
1/2 tsp paprika powder
Half of a stock cube
A bunch of spinach leaves(chopped)
Freshly ground black pepper
Chopped coriander leaves
Chopped mint leaves
Oil for frying
Method.
Dilute stock cube in a cup of water.
Heat olive oil in a pan & add caraway seeds.
Add chopped onions & fry till light golden brown.
Then add chopped carrots.
Fry for a while & then add chopped garlic.
Add all the powders & mix well.
Add stock water, cover & cook for a while.
When cooked , add channa & chopped spinach leaves.
When cooked, remove from fire.
Add cooked rice, toss several times with a wooden spatule.
Garnish with freshly ground pepper, mint leaves & coriander leaves.