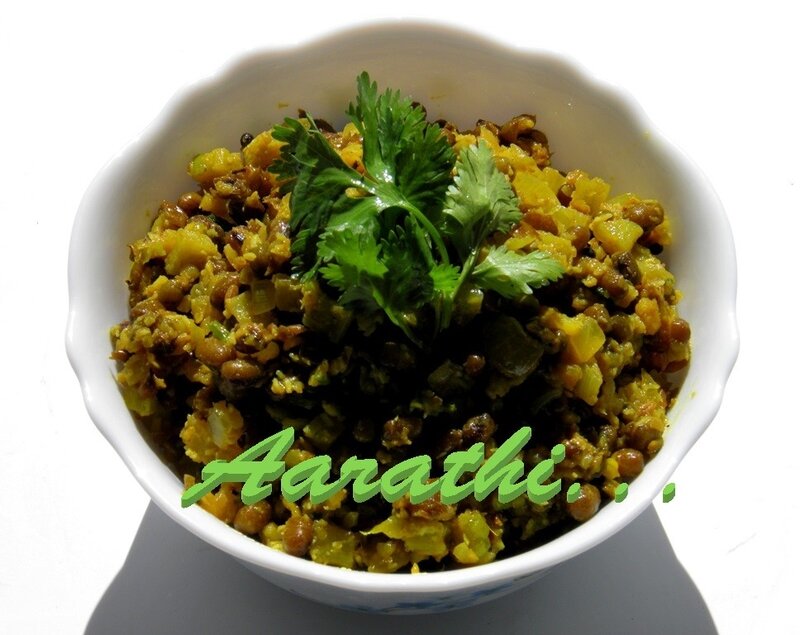 Ingredients
3 tbsp grated coconut / dessicated coconut
3 shallots
1 tsp cumin seeds
1 green chilli
A piece of ginger
1/2 tsp turmeric powder
1 tbsp water
Curry leaves
***
1 bitter gourd (cut in small cubes)
1/2 tsp red chilli powder
1/4 tsp turmeric powder
Salt to taste
***
1 cup green gram (Cherupayar/ whole moong daal)
3 tbsp coconut oil / veg oil
1 tsp mustard seeds
1 dried red chilli
1/2 tsp cumin powder
Chopped coconut pieces(optional)
Salt to taste
Curry leaves
Method
Soak green gram overnight & cook it with a pinch of turmeric.
Coarsely grind first eight ingredients & keep aside.
Wash, peel & scoop out the seeds of the bitter gourd.
Then cut it into small cubes.
Mariante with turmeric powder, chilli powder & salt.
Heat oil in a pan & fry bitter gourd cubes.
Add water & cook for 10mn.
When cooked, add cooked green gram & blended coconut.
Cover & cook for a few minuites.
When dried, remove from fire.
***
Heat oil in a pan.
Splutter mustard seeds.
Add curry leaves, red chilli & chopped coconut.
When light brown add to the kootukari.
Garnish with curry leaves & cumin powder.
Serve with rice or any other Indian bread.