Kluay Kaek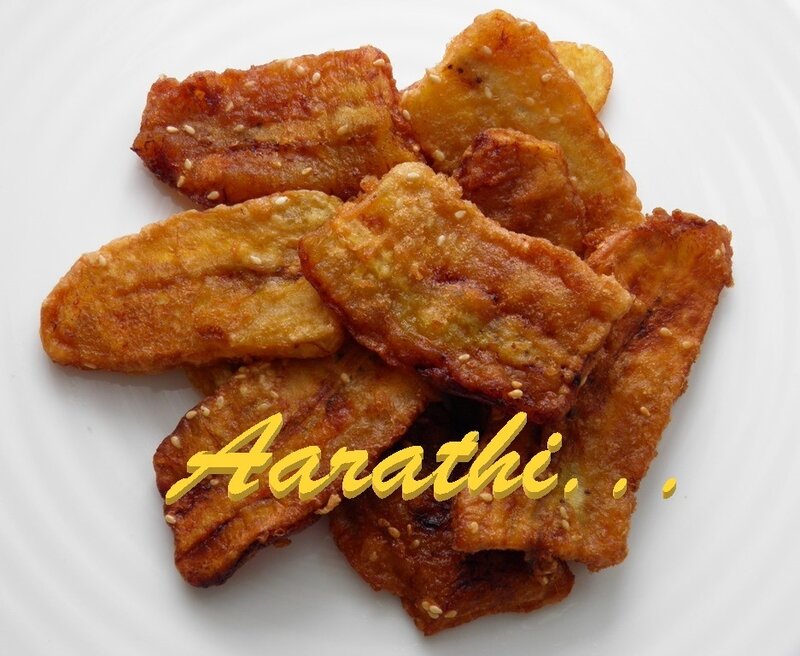 Ingredients
2 medium ripe plantains
Oil for frying
*Batter*
250g rice flour
3 tbsp sugar
1 tbsp dessicated coconut
2 tsp white sesame seeds
A pinch of salt
1/2 tsp baking powder
30 cl luke warm water
Method
In a bowl , mix all the dry ingredients.
Add water get a semi thick batter (without any lumps).
Keep aside for half an hour.
***
Peel, half & slice the bananas lengthwise.
Heat oil in a frying pan over medium heat.
Dip the banana slices in the batter & deepfry them until golden brown.
Serve this snack with a cup of tea.