Aval Vilayichathu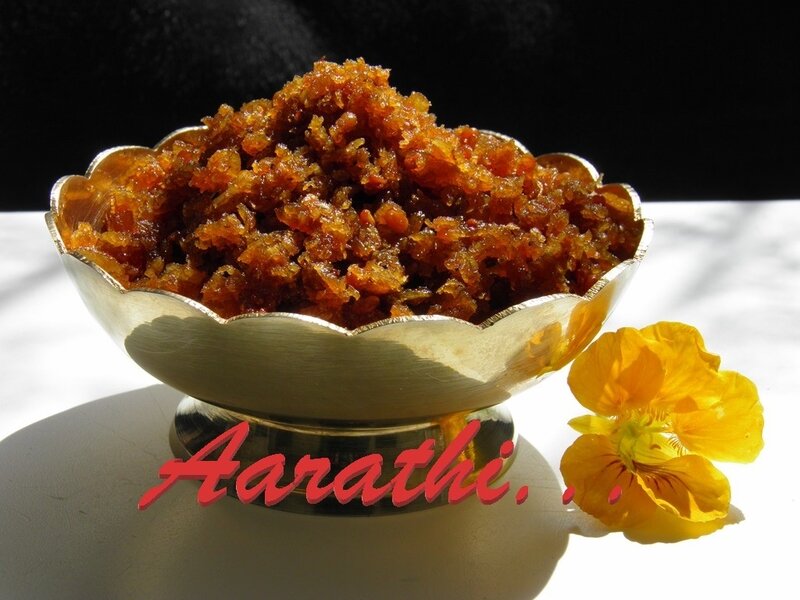 Ingredients
2 cups rice flakes(beaten rice /poha)
1 cup grated coconut / dessicated coconut
5 cubes of jagerry
A pinch of dried ginger powder
1/2 tsp cardomom powder
2 tbsp ghee
2 tsp toasted sesame seeds
Fried raisins & cashews (optional)
Method
Dry roast rice flakes & keep aside to cool.
Gently heat jaggery & water to make a thick syrup.
Strain it & mix with grated coconut.
Keep once again on medium heat.
When it thickens add roasted rice flakes;
Mix well with a wooden spatule so that rice flakes are well coated with jagerry.
Then add ghee , mix well & let it cool.
Then add fried raisins,cashews & toasted sesame seeds.
Garnish with dried ginger powder & cardomom powder.


Happy Janmashtami