Beetroot
Kootu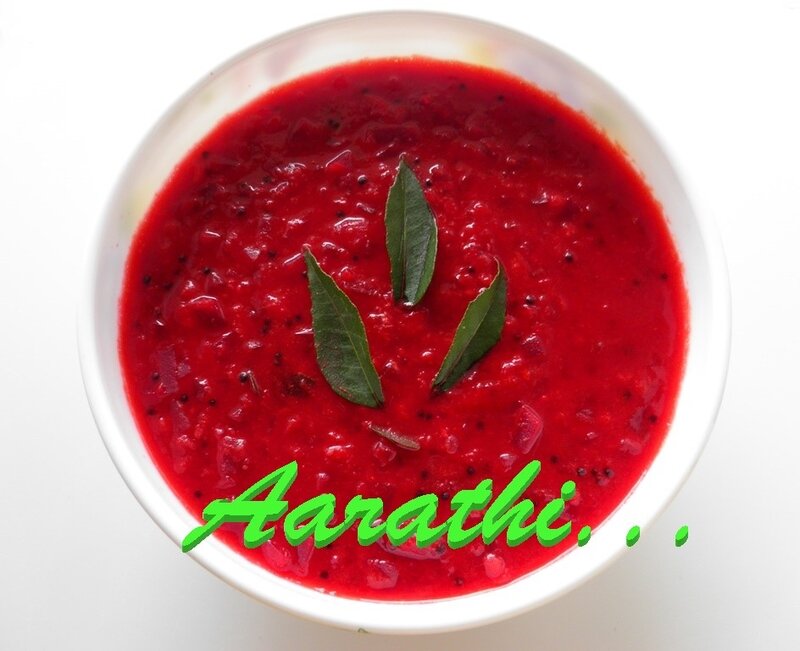 Ingredients
3 tbsp freshly grated coconut
1 tsp coriander powder
1/4 tsp cumin seeds
1/4 tsp turmeric powder
*Pressure cook*
A beet root (peel & chopped)
1 cup split lentils (parippu)
A garlic clove (chopped)
A piece of ginger(chopped)
A tomato (chopped)
A green chilli (half slit)
***
1/2 tsp chilli powder
1/4 tsp turmeric powder
1 tsp salt
For seasoning
1 tsp mustard seeds
A dried chilli
A pinch of asafoetida (hing)
Curry leaves
Method
Grind the first five ingredients into smooth paste & keep aside.
Pressure cook lentils with chopped beet & other ingredients.
When lentils are cooked, add ground coconut paste,
Then add chilli powder, turmeric powder & salt.
Stir & cook for a while.
When cooked remove from fire.
***
Heat oil in a pan.
Splutter mustard seeds.
Add dried chilli , hing & few curry leaves.
Add to the prepared curry.
Garnish with fresh curry leaves & cumin powder.
Serve with rice.