Moringa Parippu Curry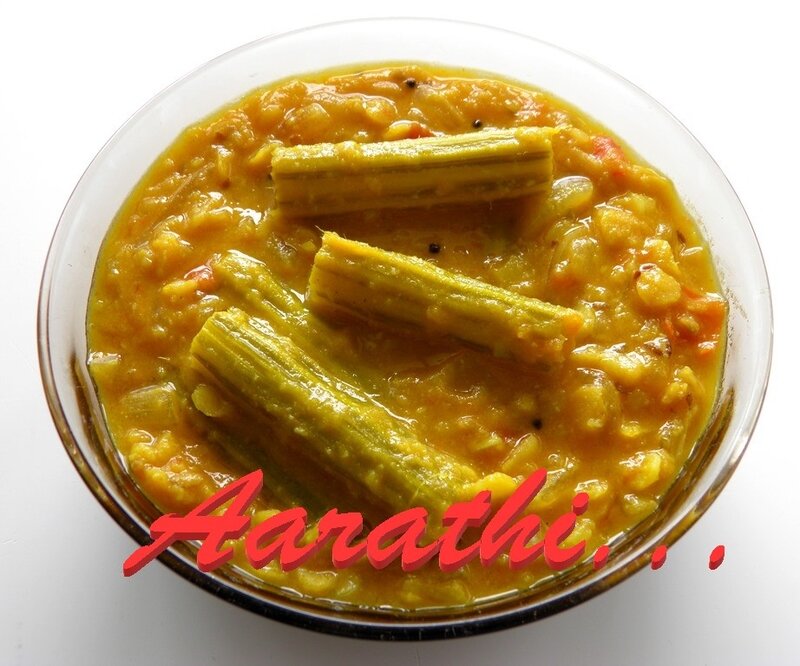 Ingredients
1/2 tsp cumin seeds
1/4 tsp turmeric powder
3 tbsp freshly grated coconut
***
2 Moringa (cut in sticks)
1 cup lentils (parippu)
2 garlic cloves
1 tsp cumin seeds
1/2 tsp chilli powder
1/4 tsp tumeric powder
1 tsp salt
For seasoning
1 tbsp grated coconut
1 tsp musturd seeds
1 dried red chilli
Curry leaves
Method
Grind the first three ingredients into smooth paste & keep aside.
Wash, peel & chop moringa into 5 cm sticks.
Cook lentils with sufficient amount of water with garlic & cumin seeds.
When lentils are cooked add moringa sticks, salt & chilli powder.
When the moringa sticks are cooked, add ground coconut paste. Stir well.
Remove from fire & let it cool.
***
Heat oil in a pan. Splutter musturd seeds,curry leaves & 1 tbsp grated coconut.
When it turns golden brown add to the dal curry.
Garnish with fresh curry leaves & cumin powder .
Serve with rice.