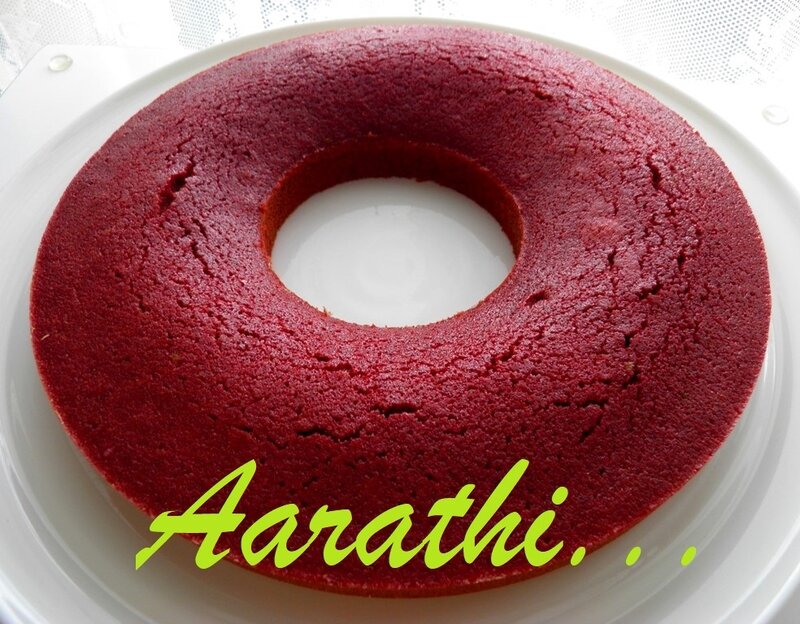 Ingredients
A beetroot (peel & chop)
3 eggs
150 ml vegetable oil (melted butter)
***
1/4 tsp nutmeg powder
1/2 tsp cinnamon powder
A pinch of salt
180g sugar
220g flour
2 tsp baking powder
* Chocolate icing (optional)*
100g dark chocolate
1/2 cup milk
50g butter
50g sugar
1/4 tsp cinnamon powder
Method
Preheat the oven to 180°C.
Blend chopped beet with vegetable oil & eggs.
Sieve the flour and baking powder together and fold into the blended mixture.
Add sugar, spices ,vanilla essence & a pinch of salt.
Mix well & pour the batter into the greased cake tin.
Bake until a toothpick inserted into the middle of the cake comes out clean.(35mn)
***
Melt chocolate along with butter , milk & sugar on medium heat.
When it thickens , add cinnamon powder & remove from fire.
Spread the prepared ganache evenly over the cake & serve.