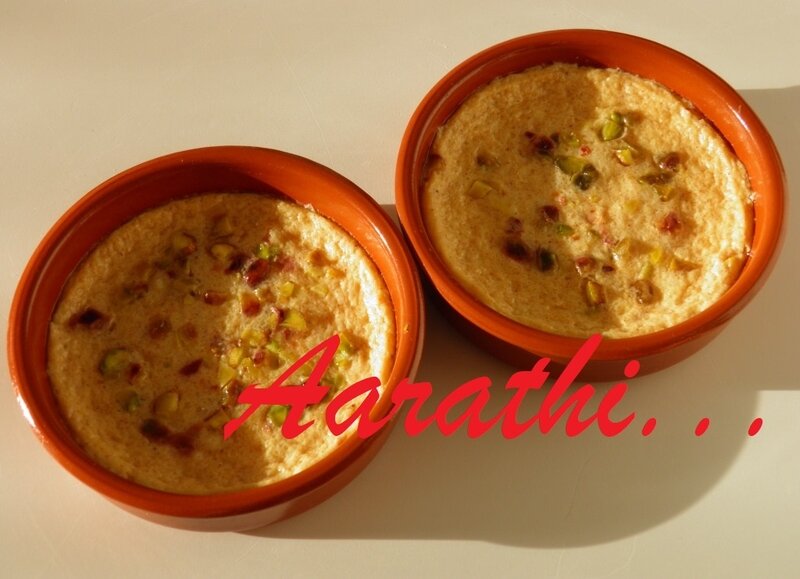 Ingredients
1 cup full cream milk
Half cup milk powder
1 tin condensed milk (375g)
1 curd (125g)
1/2 tsp nutmeg powder
Nuts of you choice
Method
Gently mix milk powder with milk.
Then add curd & condensed milk.
Mix until smooth & the add nutmeg powder.
Pour it into greased ramekins & top with chopped nuts.
Steam cook for 25-30mn, until it sets.
Remove from fire & set aside to cool.


Courtesy @ Fatima's Cuisine.