Beetroot Fougasse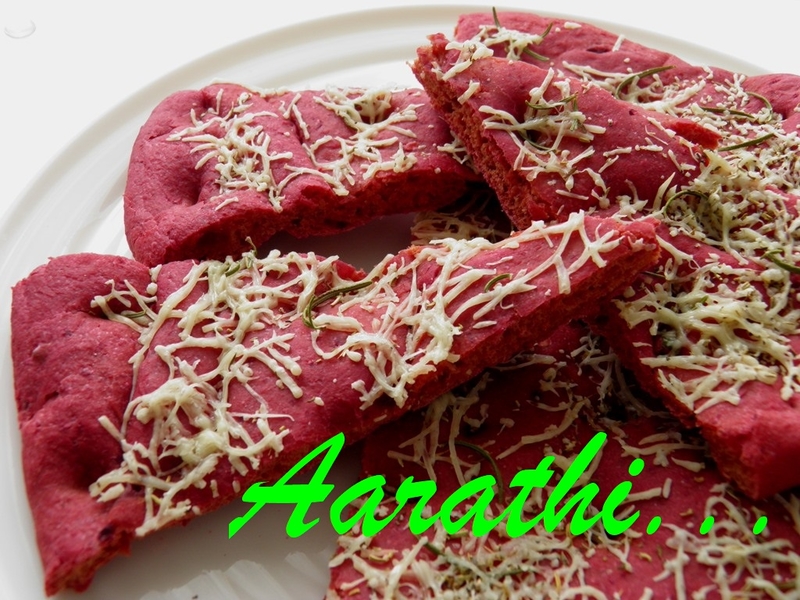 Ingredients
A beet (peel, chop& blend)
500g flour
10 g fresh yeast
1/2 glass luke warm water
1/2 tsp salt
2 tbsp olive oil
1 tsp cumin seeds
* Topping*
70 grated cheese (Emmentel)
1 tsp herbes de Provence
Method
Peel, chop & blend beetroot to a fine paste.
Dilute yeast in luke warm water with 1 tsp sugar .
Set aside for 15 minuites.
Mix all the ingredients & knead well.
Cover the bowl with a damp cloth & keep aside for 1 hour.
Take an orange sized ball & flatten it into thick oval shaped.
***
Preheat oven to 240°C (Th-8)
Bake for 20mn.
Remove from the oven.
Sprinkle cheese & herb mix on the top.
Return to the oven for 5 min until browned.
Enjoy ur beet-fougasse !!