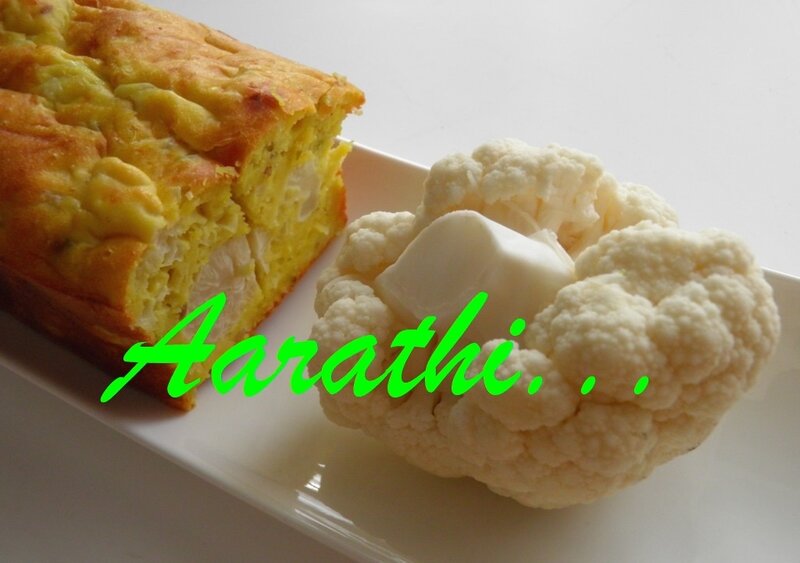 Ingredients
7 cauliflower florets (cooked)
125 g yogurt
175 g flour
2 tbsp olive oil
2 tsp baking powder
4 eggs
1 tsp salt
1/2 tsp turmeric powder
1 tsp cumin seeds
2 shallots (finely chopped)
1 green chilli (finely chopped)
Curry leaves (finely chopped)
Chopped walnuts / almonds / peanuts
Method
Separate the cauliflower florets.
Mix with 1 tsp salt & steam cook for 5 min.
In a bowl beat eggs.
Sieve the flour and baking powder together and fold into the egg mixture.
Add yogurt, olive oil & mix well.
Stir in shallots, chilli, nuts & curry leaves.
Pour half of the prepared batter into the greased cake pan (rectangular).
Arrange the cooked cauliflower florets in the middle.
Pour the rest of the batter over the florets & bake for 45 mn - Th 180°C.
Serve as a starter.