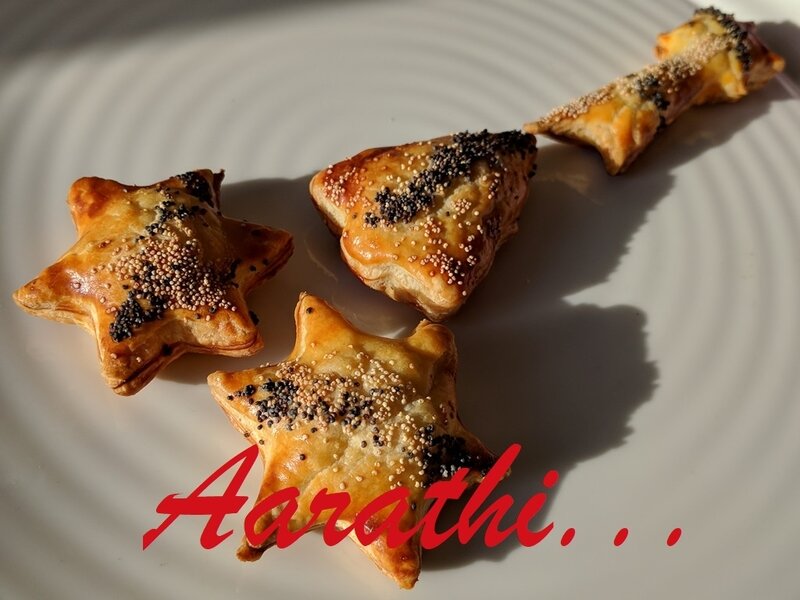 Ingredients
2 frozen puff pastries.
2 eggs (beaten)
Stainless steel cookie cutters
*Filling*
Thin cheese slices (cut in rectangular sticks)
Thin ham slices (cut in rectangular sticks)
Cumin seeds
*Decoration*
Black & white poppy seeds
Method
Roll out the puff pastry & cut into desired forms using a cookie cutter.
Fill each with a cheese slice, ham slice & few cumin seeds.
Brush the edges of the discs with beaten egg.
Cover with another cut out pastry & press the edges.
Repeat the same with the others.
Arrange them on a baking tray.
Brush the surface with a beaten egg & top with poppy seeds.
Preheat oven to 180°C.
Bake for 15/20 min - until puffed & golden brown.
Serve hot with tea or as a starter.