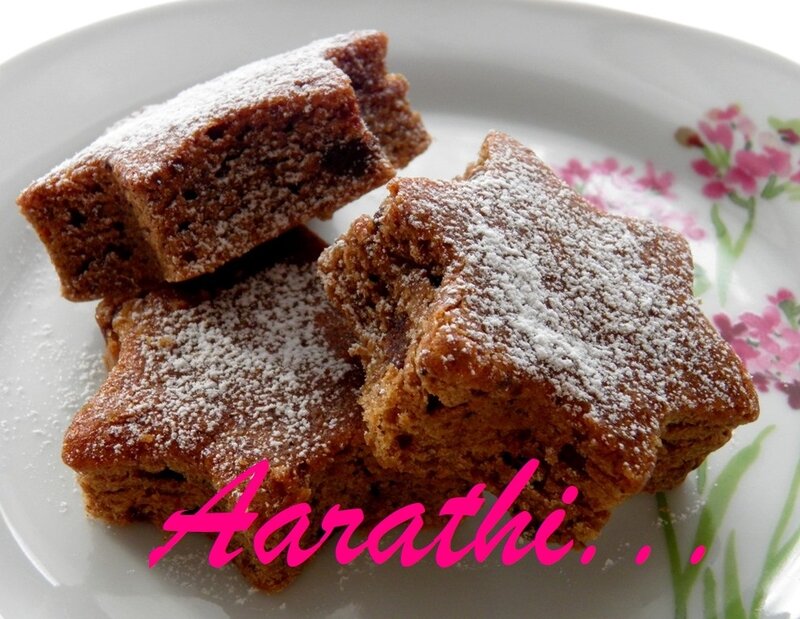 Ingredients
300g date paste
Half cup water
2 instant coffee sticks
85g butter
2 eggs
110g sugar
200g flour
A pinch of salt
1 tsp baking powder
Almond flakes for topping
Method
Preheat oven to 180°C.
Cut date paste into cubes.
Boil water along with date cubes.
Mix well & make a paste.
Remove from fire & then add chopped butter, sugar & instant coffee powder.
In a bowl beat eggs.
Add beaten egg to the date mixture & mix well.
Sieve the flour and baking powder together and fold into the cake mixture.
If the batter is thick, add some milk.
Pour the batter into the greased cake tin.
Bake for 30mn until risen & golden-brown.
Cut into desired shapes with a cookie cutter & dust with icing powder.