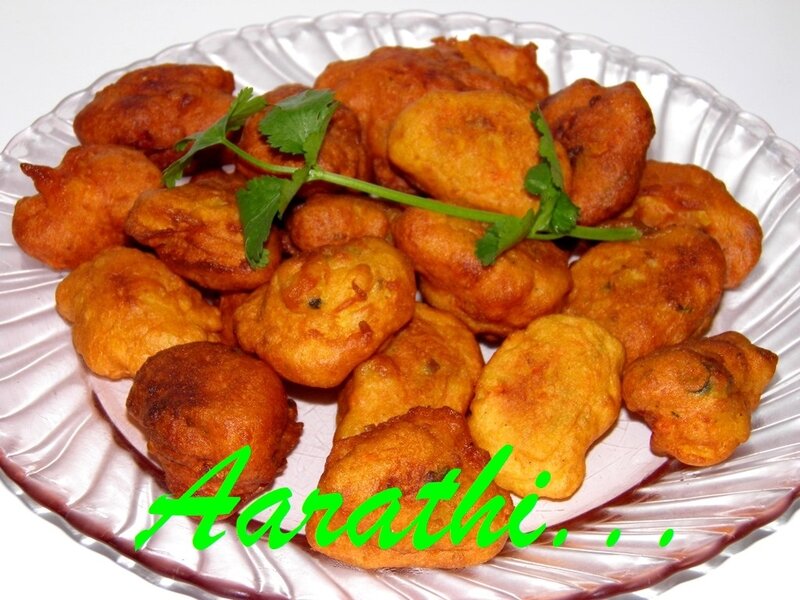 Ingredients
2 cups gram flour
2 tbsp corn flour
1/4 tsp baking powder
3 potatoes( cook & mash)
A green chilli (chopped)
A piece of ginger(chopped)
A big onion (chopped)
Few coriander leaves (chopped)
An egg (optional)
Luke warm water
Oil for frying
Method
Cook potatoes in salt water.
Mash it along with chopped onions, chiilli & ginger.
Mix all the ingredients in a bowl.
Add sufficient amount of water to get a thick batter.
Cover the bowl & keep aside for 10mn.
Heat oil in a pan & spoon the batter.
Fry both sides.
Remove using a slotted spoon & drain on a kitchen paper.
Serve hot with a dipping sauce & tea.