Pazhani Temple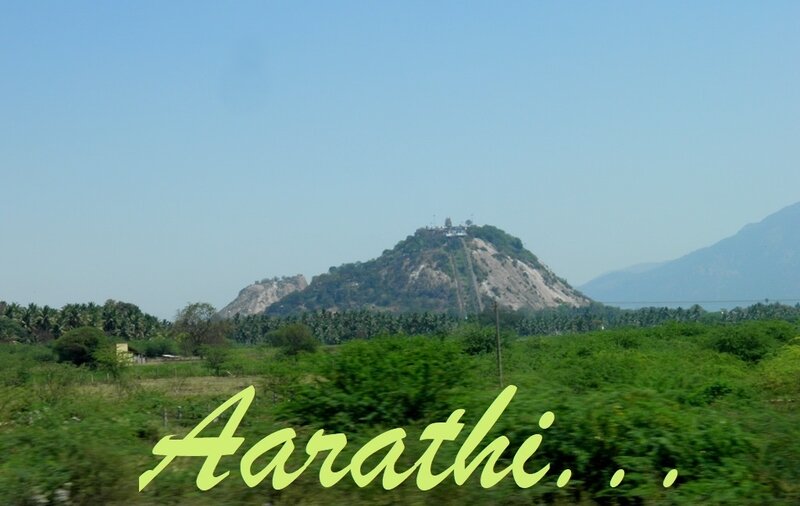 ---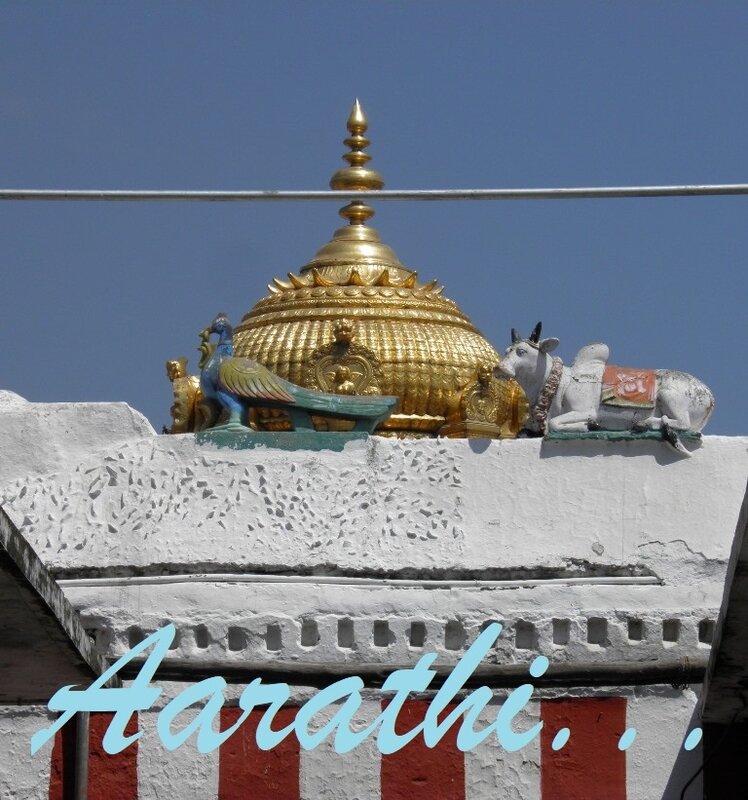 Pazhani/Palani temple on the top of Shivagiri hill is devoted to Lord Subramanian / Lord Murugan (Hindu God of War). It's situated in the Dindigal district of Tamilnadu. This is one of the richest temple in South India with more than 7 million pilgrims a year. The devotees can reach the temple by steps ,winch (10mn) or by cable car (5mn). The 700 steps on the right side are steep whereas the left side are ramp like.
The golden gopuram of the sanctum sanctorum can be seen from ouside. The photography is strickly prohibited inside the temple.The diety is in the standing position with a baton in his hand. The idol is made by Siddha Bhoga(Sage Boga) using 9 medicinal toxic herbs (Navapashanam). The idol is bathed daily with gingely oil, turmeric, ricepowder, milk, honey, sandal ... & finally with ashes. It's believed that the panchamritam made out of this sacred bath (abhishekam) has high medicinal value to cure ailments.
From the top there's a magnificent view of the Palani town surrounded by the Palani hills & the Kodaikanal hills.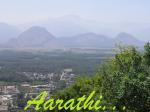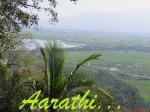 The six abodes of Lord Muruga in South India are Thiruthani(peace), Swamimalai (knowledge), Palani(spiritual ascension) ,Thiruchendur(overcoming evil), Pazhamudir Cholai (power) & Thirupparamkunram (relationship).

Tale of the "Fruit of Knowledge"/ "Gnana Pazham"

Long ago Murugan and his brother Ganapathi lived happily with their parents Shivan & Parvathi at Kailas (Himalayas). One day Narada, a celestial sage made a courteous visit to the family by offering them a Mango, the fruit of knowledge. Parents were confused as the fruit could not be split into two and wondered to whom they were going to offer. So Shivan & Parvathi launched a challenge by asking them to circle the universe and return. Murugan set off swiftly on his peacock while Ganapathi went around his parents and was rewarded the fruit. On his way back Murugan was furious on his parent's unfair decision. With anger he mounted his peacock and flew towards the south. He stopped on a hill. Lord Shiva followed his son to change his mind and bring back home. He appeased his son saying that he didn't need that fruit because he himself is the incarnation of wisdom ( Gnana pazham nee Appa). Lord Murugan declined, gave up all his glories & decided to stay at this holy place which was named "Pazham Nee" / Pazhani.

Today is Grandma's Day .
Remembering my adorable Granny who narrated this story.