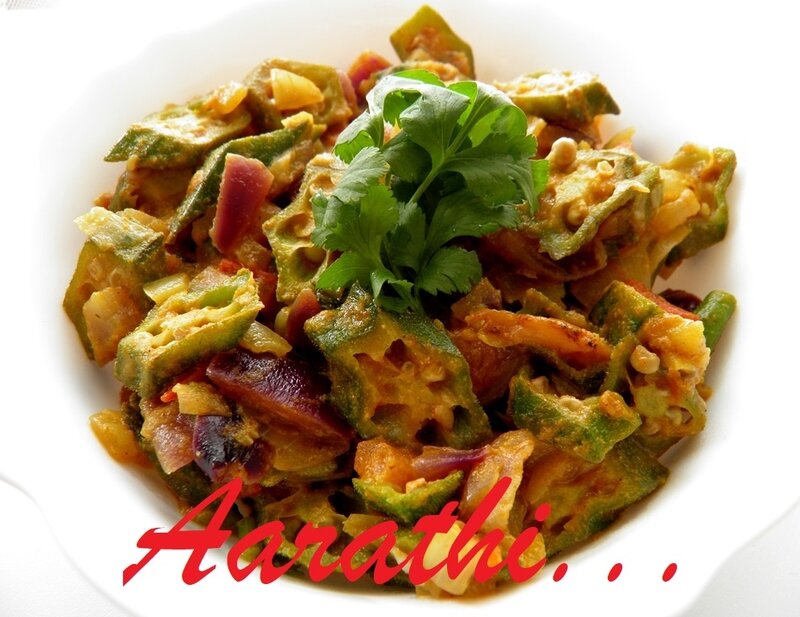 Ingredients
250g lady's finger / Okra (slant cut)
A big red onion (cut in chunks)
Salt to taste
***
1 tsp cumin seeds
2 white onions(chopped)
A green chilli (chopped)
2 garlic cloves(chopped & crushed)
A piece of ginger (chopped& crushed)
A big tomato(chopped)
2 tbsp whipped yogurt
1 tsp coriander powder
1 tsp red chilli powder
1/4 tsp turmeric powder
1/2 tsp garam masala
Coriander leaves
Oil for frying
Method
Heat oil in a pan & fry chopped red onions.
When light brown, add chopped okra's + salt.
Fry for a while on medium flame & set aside to cool.
***
Heat oil in another pan & add cumin seeds.
Add chopped onions & fry till light golden brown.
Then add ginger-garlic paste + salt + chilli powder +turmeric powder+ coriander powder.
Add chopped tomatoes & fry till mashed.
Then add whipped curd & some water.
Cover & cook on low flame for 5mn.
When cooked, add fried red onions & okra.
Mix well with the masala & fry on medium flame.
When cooked, remove from fire.
Garnish with garam masala & fresh coriander leaves.
Serve with chapathi's / rice.