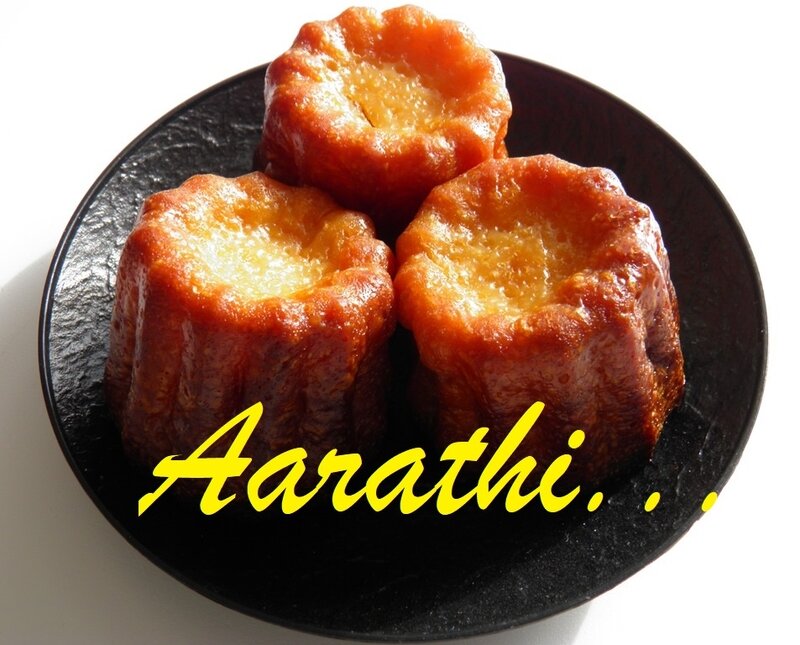 Ingredients (10 canneles)
An egg + 2 egg yolks
25g butter
300g milk
90g flour
150g sugar
A pinch of salt
2 tbsp Limoncello(optional)
Zest of two organic lemons
2 tsp lemon juice
Method
In a thick bottomed vessel warm milk with butter.
When the butter is melted, remove from fire.
Add lemon zest & set aside to cool.
Whisk eggs with sugar.
Then add milk+butter mixture along with flour, salt & limoncello.
Mix well & at last add lemon juice.
Cover & refrigerate overnight.
Grease the silicon cannele mold with a narrow pastry brush.
Preheat oven 200°C- Th-7.
Fill three-quarters full of the mold with the batter & bake for 50mn.
Unmold the canneles as soon as it is out of the oven.
Canneles are crispy outside & chewy inside.