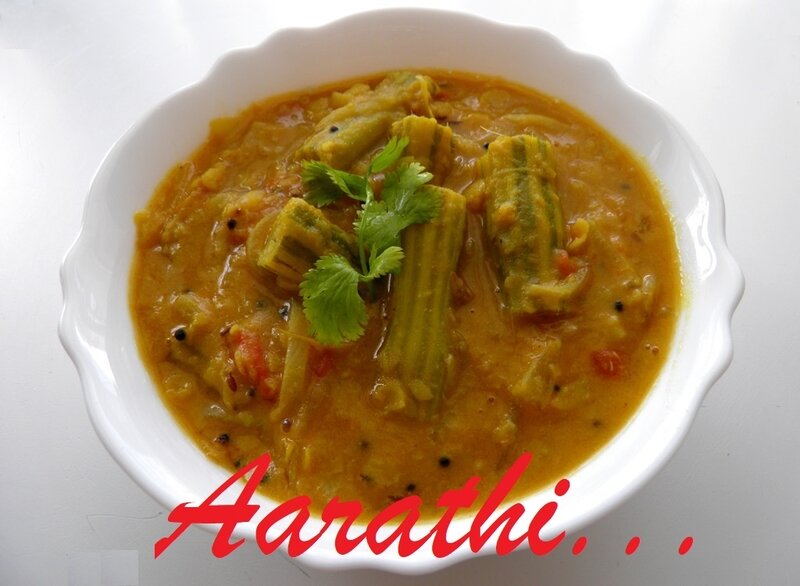 Ingredients
2 Moringa (cut in sticks)
1 cup lentils (tuvara parippu)
An Onion (sliced)
A tomato (sliced)
A green chilli (half slit)
5 garlic cloves (chopped)
1 tbsp coriander powder
1/2 tsp chilli powder
1/4 tsp tumeric powder
Salt to taste
For seasoning
1/2 tsp musturd seeds
1/2 tsp cumin seeds
1 dried red chilli
A pinch of hing
Curry leaves
Method
Wash, peel & chop moringa into 5 cm sticks.
Wash & cook lentils with sufficient amount of water.
When cooked, remove from fire.
***
Heat oil in a pan & fry onions till light golden brown.
Then add green chilli, chpped garlic & moringa sticks.
Fry for a while & then add coriander powder, chilli powder & tumeric powder.
Fry for a while & then add chopped tomatoes.
Add a cup of water , cover & cook for while.
When cooked , add cooked dal .
Mix well & then remove from fire .
Garnish with cumin powder & coriander leaves.
***
Heat oil in a pan & splutter musturd seeds
Then add cumin seeds, curry leaves & hing.
then add to the preapred curry;
Serve with rice.