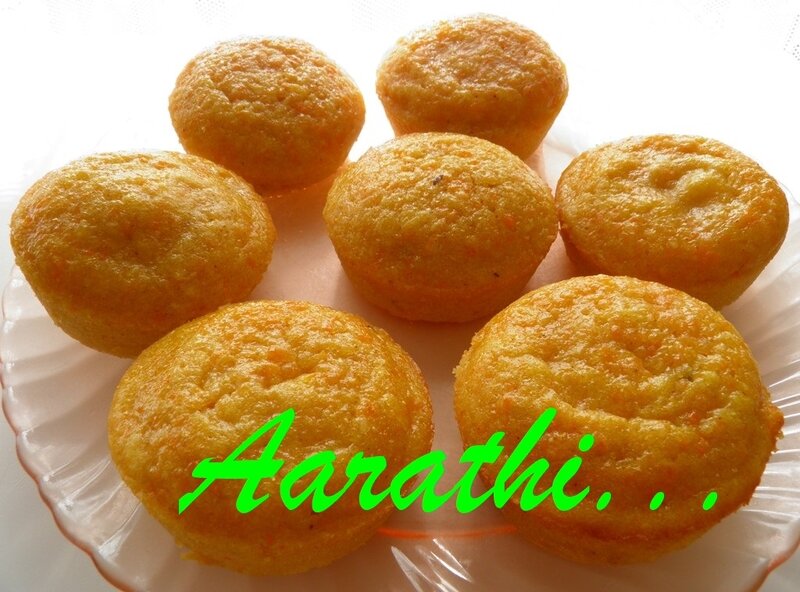 Ingredients (10 muffins)
60g white chocolate (melted)
60g ricotta cheese
2 eggs (beaten)
2 tbsp sugar
2 carots (peel & chopped)
50g flour
25 g dessicated coconut
1 tsp baking powder
A pinch of nutmeg powder
1/2 tsp cinnamon powder
180°C - 25- 30mn
Method
Preheat oven to 180°C.
Peel & chop carrots using a chopper.
In a bowl beat eggs.
Cream together the ricotta, sugar & salt.
Melt white chocolate in a microwave oven & add to the mix.
Add beaten egg & mix well.
Stir in dessicated coconut & chopped carrots.
Sieve the flour and baking powder together and fold into the cake mixture.
Add cinnamon powder & nutmeg powder.
Mix well & pour the batter into the greased 12 hole muffin tray.
Bake for 20-25mn until risen & golden-brown.