Normandy Apple Tart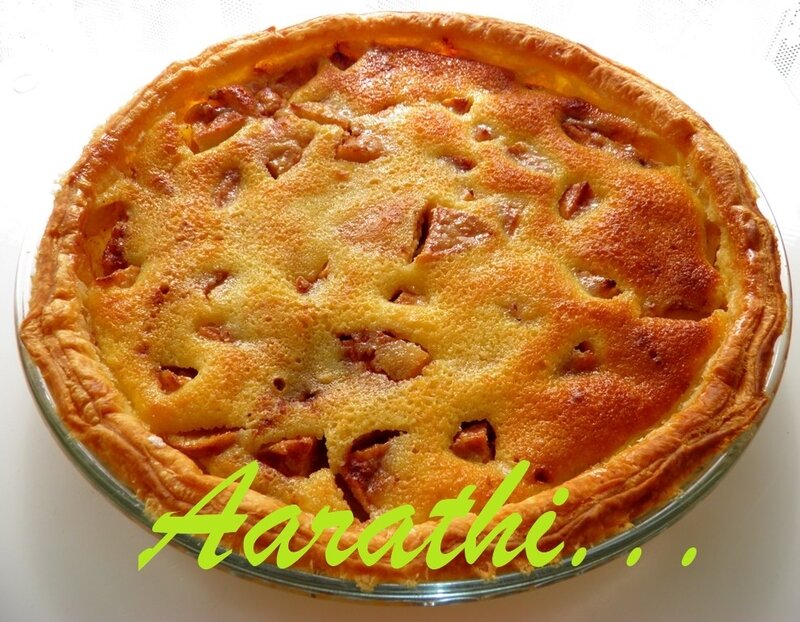 Ingredients
1 frozen pastry
4 apples (reinettes/ golden )
50g butter
30g sugar
1/2 tsp ground cinnamon
***
100g hazelnut powder
2 eggs
100g sugar
100g thick cream
1 tbsp Calvados
Icing sugar for dusting
Method
Wash apples.
Peel, seed & cut in cubes.
Melt butter & then add 30 sugar.
Fry apples cubes for a while .
When caramalised remove from fire.
Garnish with cinnamon powder & keep aside.
***
Beat eggs with the sugar.
Add hazelnut powder & cream.
Mix well & then add calvados.
Preheat oven 200°C.
Roll out the pastry on a lightly floured tart tin.
Prick with a fork all over & flute the edges.
Scatter caramamelised apple evenly & bake for 15 mn.
Remove from the oven & then pour the prepared cream over it .
Return to the oven & then bake for another 20mn.
Remove from the oven.
Pour calvados on the top & flambe it using a gas lighter.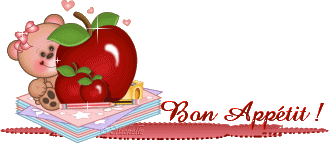 Calvados is an apple brandy made in Normandy.