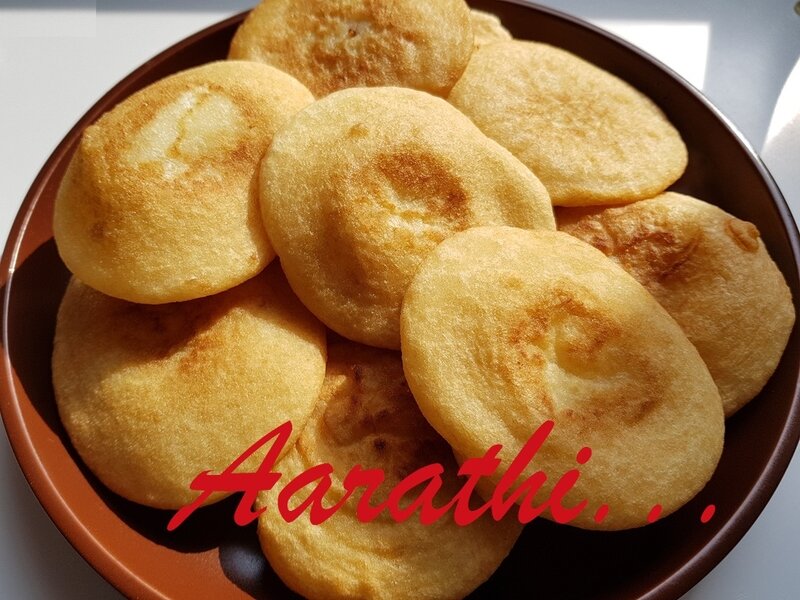 Ingredient
1 cup white rice / basmati
1/2 cup cooked rice
1 cup water
An egg(beaten)
1/4 tsp baking powder
1 tbsp flour
1 tsp fennel seeds(optional)
Salt to taste
Oil for frying
Method
Soak rice in water & leave aside for 5 hours.
Blend the soaked rice to a fine paste along with cooked rice.
Transfer to a bowl & then add salt, baking powder & beaten egg.
If the batter is thin, add some flour.
Mix all the ingredients & keep aside for an hour.
***
Heat oil in a frying pan & pour a ladle of the prepared batter.
When surka pops fully, splash hot oil on the top.
Turn over & fry the other side.
Remove using a slotted spoon & drain on a kitchen paper.
Serve hot with Veg / Non Veg curry.