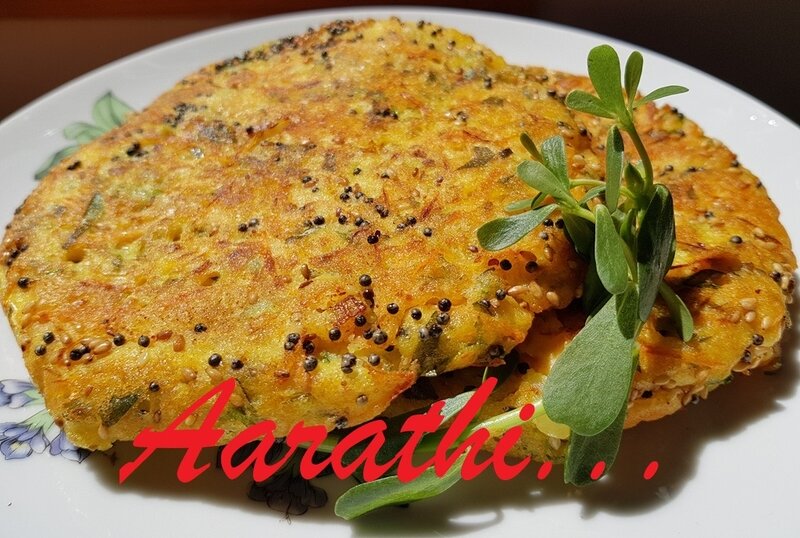 Ingredients
1 cups white rice / basmati
1/2 cup moong dal
1/2 cup urad dal
1/2 cup channa dal
****
1 tbsp sesame seeds
A big carrot (peel & scraped)
A bunch of purslane (chopped)
A piece of ginger (chopped& crushed)
3 garlic cloves (chopped& crushed)
2 green chillies(cut in coins)
1 tbsp curd(optional)
Salt to taste
Coriiander leaves (chopped)
***
Oil for frying
Mustard seeds
Curry leaves
Hing
Sesame seeds
Method
Wash & soak first three ingredients in water.
Cover & leave aside for 5 hours.
Blend the soaked ingredients & transfer to a bowl.
Cover & keep it for a fortnight.
***
The next day add curd, salt & turmeric powder.
Mix well & then add chopped vegetables.
Then add sesame seeds & chopped coriander leaves.
***
Heat oil in a pan & splutter mustard seeds.
Add sesame seeds, curry leaves & hing.
Then add & a ladle of the prepared batter.
Cover & cook for a while.
When the ends are crispy, flip & cook the other side.
Repeat the same with the remaing batter.
Serve handvo's with a dipping sauce of ur choice.