Maakouda Au Maquereaux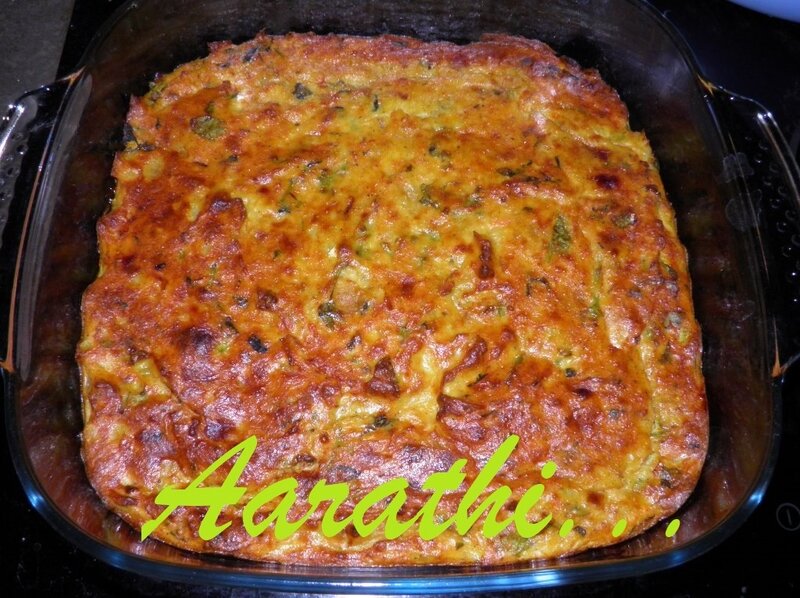 Ingredients
2 mackerels
1 tsp red chilli powder
1/2 tsp turmeric powder
Salt to taste
***
3 potatoes (cooked & mashed)
2 onions(chopped)
2 carrots (peel & grated)
2 green chillies(chopped)
A piece of ginger (chopped)
4 eggs
2 tbsp thick cream
1 tsp cumin seeds
1/4 tsp turmeric powder
Grated cheese
Curry leaves / coriander leaves
Salt to taste
Oil for frying
Method
Marinate mackerels & keep aside for an hour.
Cook in a cup of water.
Cool,mince it & keep aside.
Boil the quartered potatoes in water until tender (20 mn).
Drain & let it cool.
Peel, mash it & keep aside.
***
Fry onions to light golden brown .
Add carrots, ginger , chillies & minced fish .
Add turmeric powder & cumin seeds .
Remove from fire & garnish with coriander leaves .
Add this to the mashed potatoes & mix well.
Stir in whipped cream & beaten eggs .
Preheat oven to 180°C (Th-6).
Pat the prepared mixture on a greased dish & bake for 20mn
Take out from the oven & scatter grated cheese over it.
Retuurn to the oven & bake for another 5mn.
Slice & serve hot.