Italian Chicken


Ingredients
1 kg Chicken
3 garlic cloves (chopped & crushed)
Few springs of rosemary (chopped)
Salt to taste
1 tbsp flour
***
3 tbsp olive oil
3 onions (chopped)
2 garlic cloves (crushed)
A green chilli (half slit) - optional
1 tbsp concentrated tomato puree
1 can tomato pulp
1/2 tsp Espelette chili powder ( I took kashmir chili powder)
1 stock cube(chicken)
Freshly ground black pepper
Few basil leaves / Coriander leaves
Method
Marinate chicken with crushed garlic, rosemary & salt.
Cover & keep aside for an hour.
Dredge the chicken pieces in flour.
Heat oil in a sauce pan & fry the chicken pieces ( both sides)
When golden brown drain in a kitchen paper & keep aside.
***
Dilute stock cube in a bowl of water.
Heat oil in a sauce pan .
Fry onions talong with a rosemary branch.
When translucent, add crushed garlic , green chilli & chilli powder.
Fry for a while & then add concentrated tomato & tomato pulp.
Stir for a while & add stock water .
Bring to the boil & then add fried chicken pieces.
Cover & cook for 20min, stirring from time to time.
If the chicken is cooked thoroughly, remove from fire.
Garnish with ground pepper & chopped basil leaves.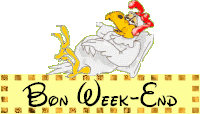 Courtesy @ Cuisine Actuelle.