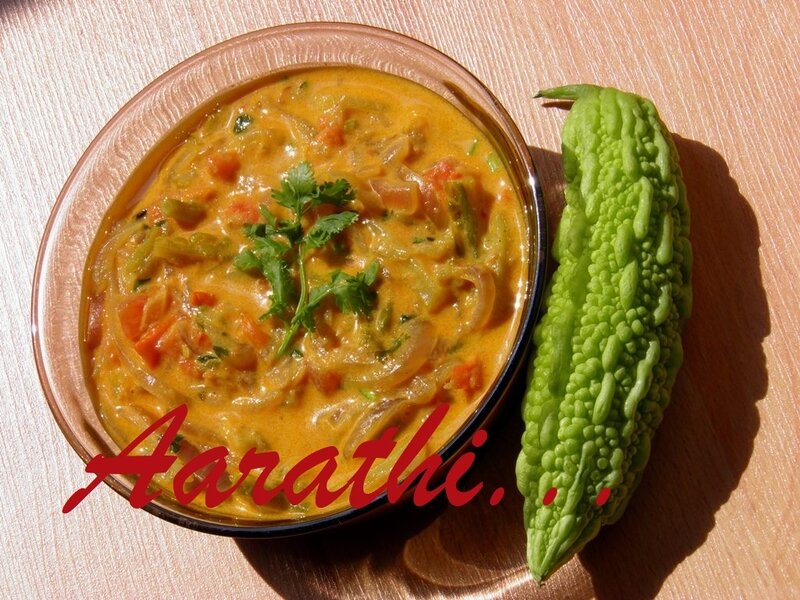 Ingredients
1 bitter gourd (sliced)
1/2 tsp red chilli powder
1/4 tsp turmeric powder
Salt to taste
***
1 big onion (chopped)
2 big tomatoes (chopped)
A green chilli (half slit)
1 tsp ginger paste
1 tsp coriander powder
1 cup coconut milk
1/2 tsp pepper powder
1 tsp cane sugar (optional)
2 cloves
2 cardomoms
A piece of cinnamon stick
Garam masala
Coriander leaves
Method
Marinate bitter gourd slices with chilli, turmeric & salt.
Heat oil in a pan & fry cloves, cinnamon stick & cardomom.
Then add chopped onions & fry till light brown.
Then add ginger paster & half slit chilli.
Add marinated bitter gourd along with coriiander powder.
Fry for a while & then add chopped tomatoes.
Then add a cup of water.
Cover & cook for 10 min.
When cooked, add coconut milk & just swirl the skillet.
Garnish with fresh coriander leaves & garam masala.
Serve with rice.