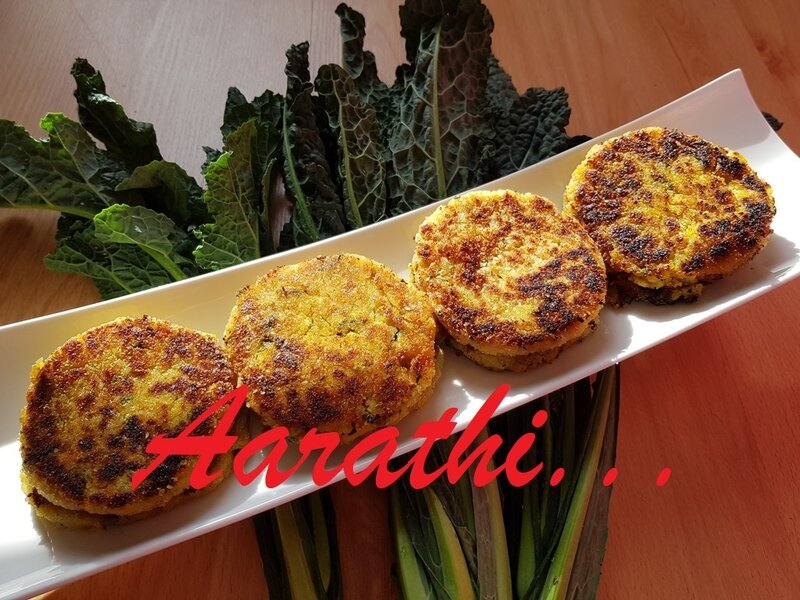 Ingredients
4 medium size potatoes (Quartered)
2 onions (thinly sliced)
2 green chillies (half slit)
A piece of ginger (chopped)
Few kale leaves (sliced)
1/4 tsp turmeric powder
Curry leaves / coriander leaves
Salt to taste
***
2 egg whites (beaten)
Bread crumbs
Oil for frying
Method
Boil the quartered potatoes in salted water until tender (20 mn).
Drain & let it cool.
Peel, mash it & keep aside.
Use a chopper for carrots & ginger.
Heat oil in a pan & fry chopped onions till light golden brown.
Add sliced kale, chillies & ginger.
Fry for a while & add turmeric powder & salt.
Add water & simmer for 2mn.
When the water has dried up, add the mashed potatoes.
Garnish with fresh curry leaves / coriander leaves.
***
Make lemon sized balls using this thick dough .
Dip each balls in eggwhites & then roll in bread crumbs. (shake off excess).
Repeat the process with remaining dough balls.
Heat a non-stick pan & fry the cutlets.
Serve them with bread & a dipping sauce.