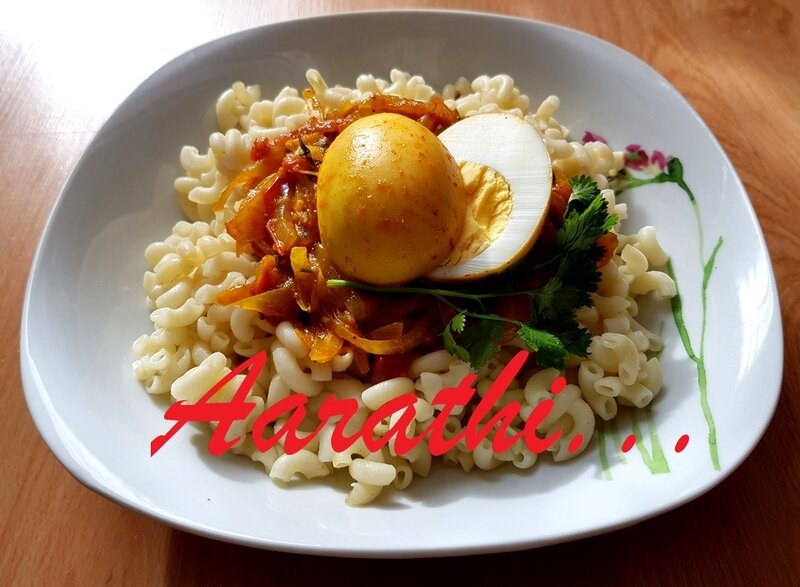 Ingredients
4 hard boiled eggs
2 green chillies
4 garlic cloves
A piece of ginger
1 tbsp coriander powder
1/4 tsp fennel seeds powder
1/2 tsp turmeric powder
2 big tomatoes (sliced)
3 big onions (sliced)
20 g butter + 1 tbsp oil
1 Cinnamon stick
1 star anise
2 cloves
3 cardomom pods
Coriander leaves
Freshly ground black pepper
Salt to taste
Method
Heat butter in a sauce pan & fry spices.
Then fry onions to light golden brown.
Then add green chillies & ginger+garlic paste.
Fry for few minutes & then add masala powders(coriander ,chilli , turmeric & fennel)
Then add the sliced tomatoes & fry again.
Add some water .
Simmer & cook for 10mn.
Add the hard boiled eggs.
Cover & cook for another 5 mn.
Garnish with freshhly ground pepper & coriander leaves.