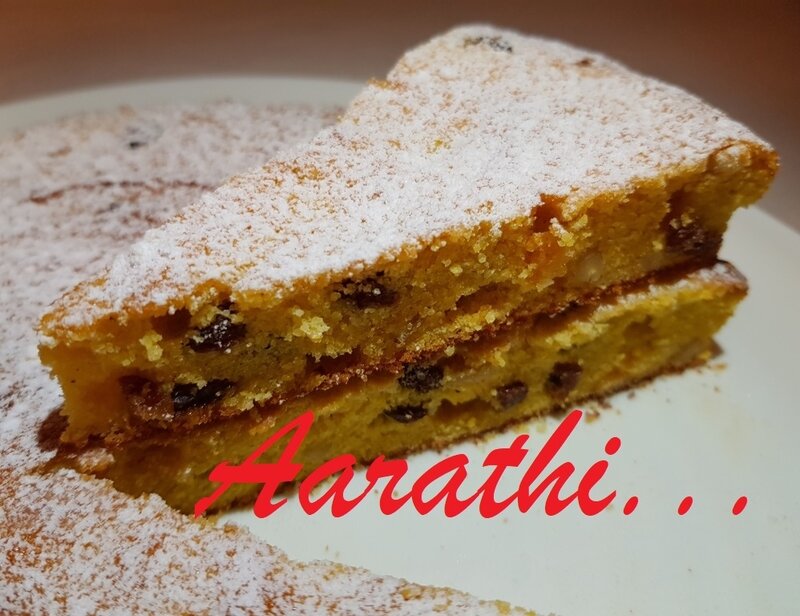 Ingredients
2 tbsp rum
40g raisins
***
50g butter
200g polenta
250g ricotta
200g sugar
1 tsp baking powder
4 eggs
1 tsp vanilla essence
A pinch of nutmeg powder
50g candied orange peel
2 tsp pine nuts
Zest of half a lemon
50g icing sugar for decoration
Method
Soak rains in rum & keep aside for 30 mn.
Preheat the oven to 180°C.
Beat eggs with sugar until it's like a foam.
Then add melted butter & along with whipped ricotta cheese.
Mix polenta with the baking powder & fold into the cake mixture.
Add raisins, candied orange peel & pine nuts.
Mix well & then add spices & vanilla essence.
Pour the batter into the greased cake pan & bake for 30 - 35 mn.
Dust icing sugar & serve with cream.