Veau Marengo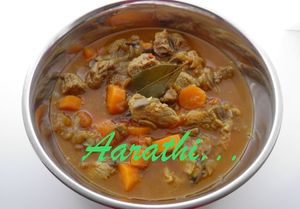 Ingredients
1 kg veal (cubed)
2 tbsp flour
2 tbsp olive oil
***
2 onions (chopped)
2 shalots(chopped)
5 carrots (cut in coins)
3 garlic cloves (chopped
2 tomatoes (chopped)
2 green chillies (half slit)
1 tsp salt
2 tsp tomato puree
25 cl white wine(dry)
2 stock cubes
1 bouquet garni ( 2 strings of parsely, bay leaves, thym tied together)
Few branches of Thym
Olive oil for frying
***
1 cup pearl onions
200 g button mushrooms (sliced)
Butter for frying
Salt & pepper
***
Coriander leaves
Method
Dilute stock cubes with 2 cups ofwater & keep aside
Dry veal cubes with kitchen paper & dredge in flour.
Heat oil in a thick bottomed vessel & fry them to golden brown.
Drain on a paper & keep aside.
***
Add some more oil in the same pan & fry chopped onions golden brown.
Then add carrots, shallots & garlic along with few branches of thym.
Then add chopped tomatoes along with tomato puree.
Add bouquet garni & fried veal pieces.
Stir for a while & then add white wine.
When evaporated add the prepared stock.
Cover & cook, stirring from time to time.
****
Heat butter in a frying pan.
Fry pearl onions to light golden brown.
Then add sliced mushrooms.
Add salt & freshly ground black pepper.
When the veal is cooked, add the fried mushrooms & simmer for 10mn.
Remove from fire & discard the bouquet garni.
Garnish with coriander leaves & serve with rice/pasta/bread.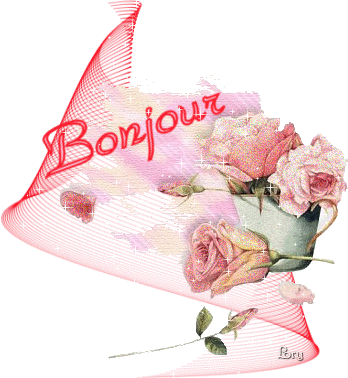 There is a story behind this dish. In 1800, Napoleon Bonaparte defeated the Austrians in the Battle of Marengo. After the battle he demanded his cuisinier Chef Dunand to prepare something to celebrate his victory. Chef prepared a brown chicken stew with the rest of the ingredients & the Napoleon's cognac. Thus the "Chicken Marengo" became the favourite dish of the Emperor. Today Veau Marengo is the popular dish in France.