Elysée Palace Garden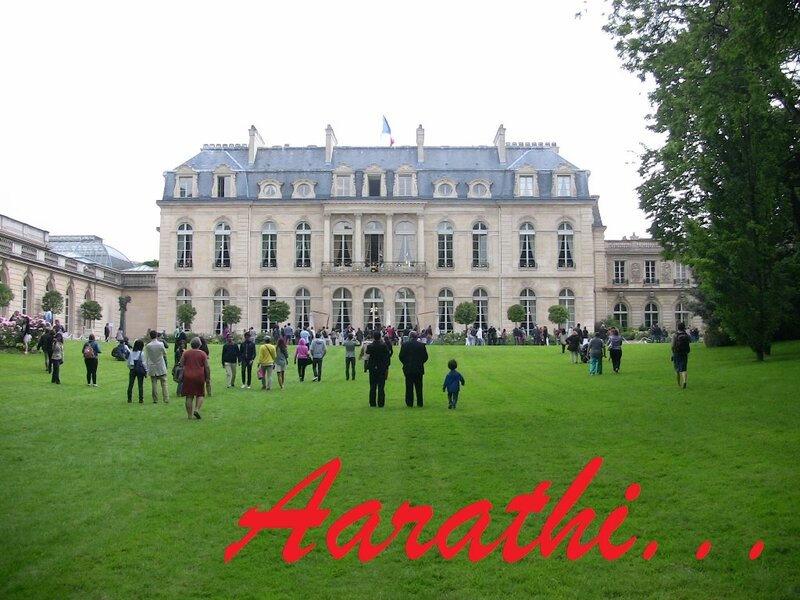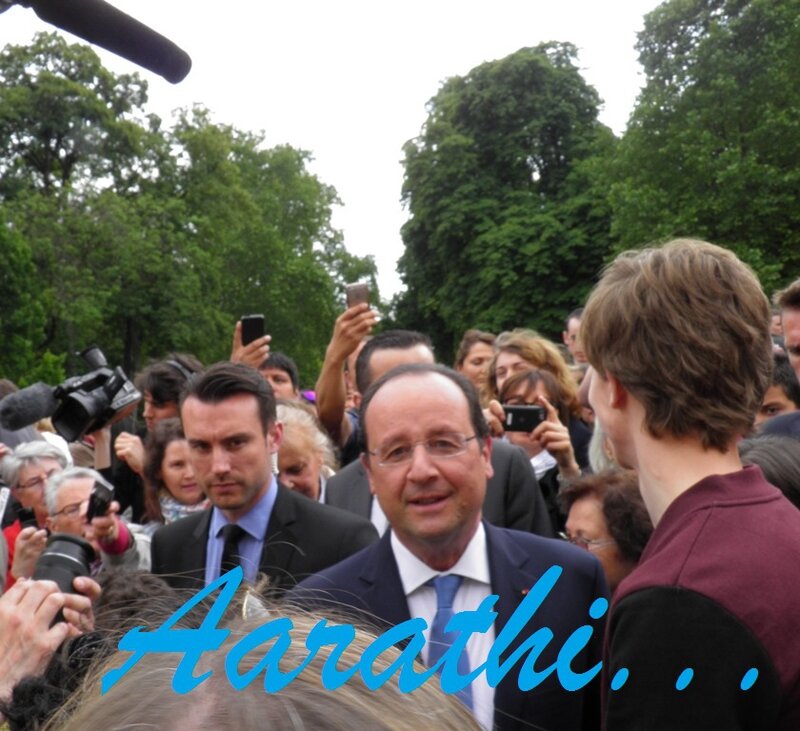 For the 12th edition of "Rendez-vous aux jardins", Elysée Palace Garden was opened to public. After a long queue & security check we were able to enter the gate dated 1900 topped with a golden rooster (French Symbol). In the middle of the 2 hectares garden is the Elysée Palace with 7000m2 of lush green lawns surrounded by chestnut trees & a fountain. The palace was bordered with roses, lavender & some other flowering plants. While we were scrolling some one shouted "our President is here". At first I thought it was a joke but it was true. Mr François Hollande was accompanied by his security & press. In the midst of a crowd, I was lucky enough to shake his hand & wish "Bonjour Monsieur Le President".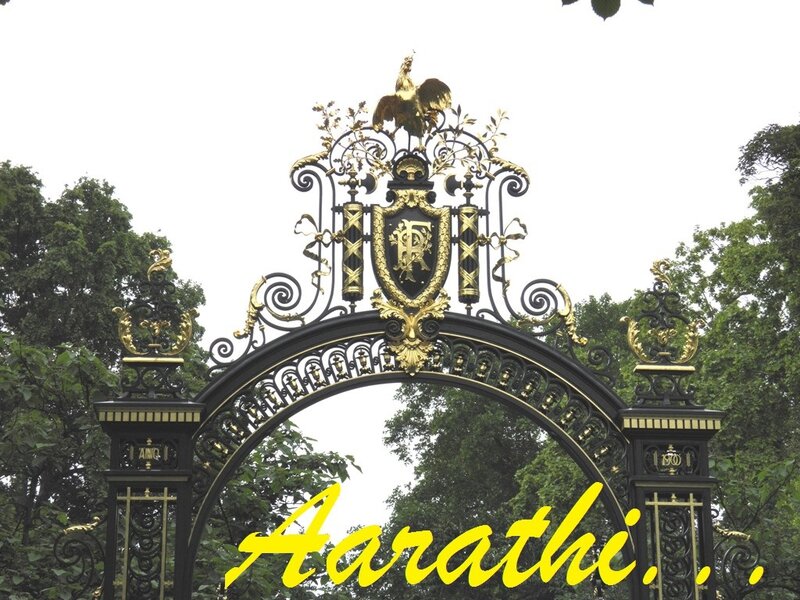 The Élysée Palace (Palais de l'Elysées) was constructed around 1718-1722 by the architect Armand-Claude Mollet. In 1808 It was in the hands of Emperor Napoléon I. After the French Revolution the Élysée Palace became the official residence of the President Of France. The east wing of the first floor is the private quarters of the President.