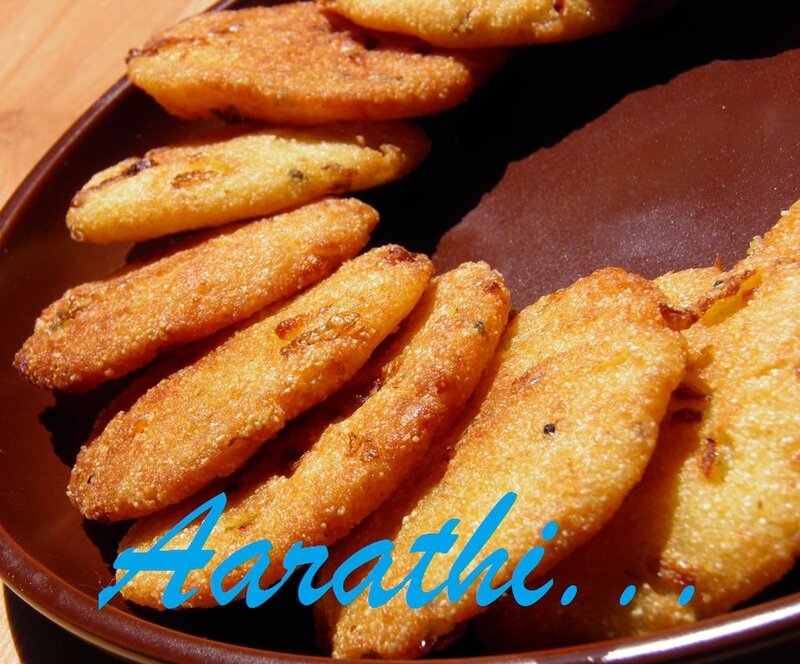 Ingredients
2 cups semolina
3 cups luke warm water
1 tbsp veg oil
1 tsp salt
Oil
Ghee
Flour for dusting
***
1 tsp cumin seeds
2 tsp fennel seeds
1 tsp salt
1 cup dessicated coconut / freshly grated coconut
1 green chilli (optional)
3 shallots
Curry leaves
Oil for frying
Method
Dry roast semolina & keep aside.
Coarsely grind coconut, chilli & curry leaves in a blender.
Heat oil in a pan & fry fennel seeds & cumin seds.
Then fry shallots to light golden brown.
Add water along with blended coconut & salt.
Then add roasted semolina & stir continuosly with a wooden spatule.
Remove from fire.
Cover & set aside to cool.
Make lemon sized balls of prepared dough.
Take a dough ball & flatten into discs (thick ones)
Repeat the same with other dough balls.
***
Heat oil in a frying pan.
Cook both sides of the pathiri until light golden brown.
Remove using a slotted spoon & drain on a kitchen paper.
Serve hot with veg/non veg curries.