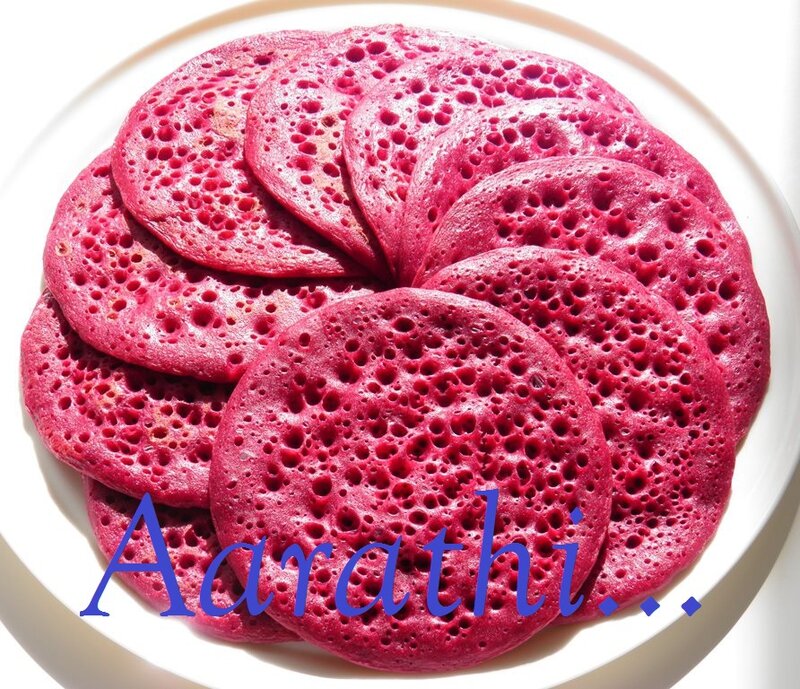 Ingredients
1 small beetroot
300g flour
2 eggs (beaten)
1tsp salt
250ml water
125ml luke warm milk
5g fresh yeast ( 1 tsp yeast granules)
Method
Dilute yeast in luke warm milk. Keep aside for 10mn.
Peel, chop & blend beetroot with some water.
Mix first four ingredients (without any lumps) in a bowl .
Add milk & stir again. Keep aside for half an hour.
Heat a nonstick pan / griddle with little oil.
Pour a spoon full of batter & wait till bubbles appear.
Flip & cook the other side.
Eat with the topping of your choice.