Spicy Mint Naan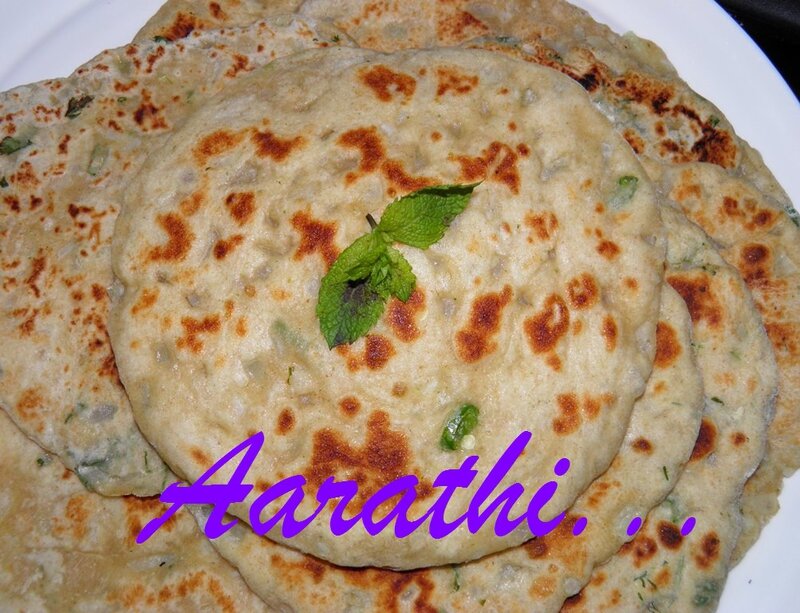 Ingredients
1 yogurt ( 125g)
Few mint leaves
A piece of ginger
2 cloves of garlic
***
20g fresh yeast or (2 tsp dried yeast )
1 glass luke warm water.
1 tsp sugar
***
500g flour
An egg
2 green chillies (cut in circles)
Few mint leaves (chopped)
Few coriander leaves (chopped)
1 tsp onion seeds (kalonji seeds)
1 tsp salt
Method
Dilute yeast in luke warm water with 1 tsp sugar . Set aside for 15 minuites.
Blend yogurt with mint leaves , ginger & garlic.
Add diluted yeast little by little to get a stiff dough.
Mix all the ingredients & knead well.
Cover the bowl with a cloth & leave for 1or 2 hours, until it's doubled.
Spray some more flour & knead it again & make lemon sized balls.
Roll out into round shaped thick flat bread.
Sprinkle onion seed on the top & set aside to rise.
Repeat the same with the other dough balls.
*Pan Method*
Preheat non stick pan . Spread oil on it .
Cook the roll out naan.
When it puff up smear some oil .
Flip & cook the otherside.
Serve Naan with veg / non -veg curry.
*Oven Method*
Preheat oven to 200°C with baking tray inside.
Remove the baking tray & place the roll out naans.
Place it in oven for 3 min until it puff up.
Spread some ghee & place it under grill for 30 min .