Lemon Cake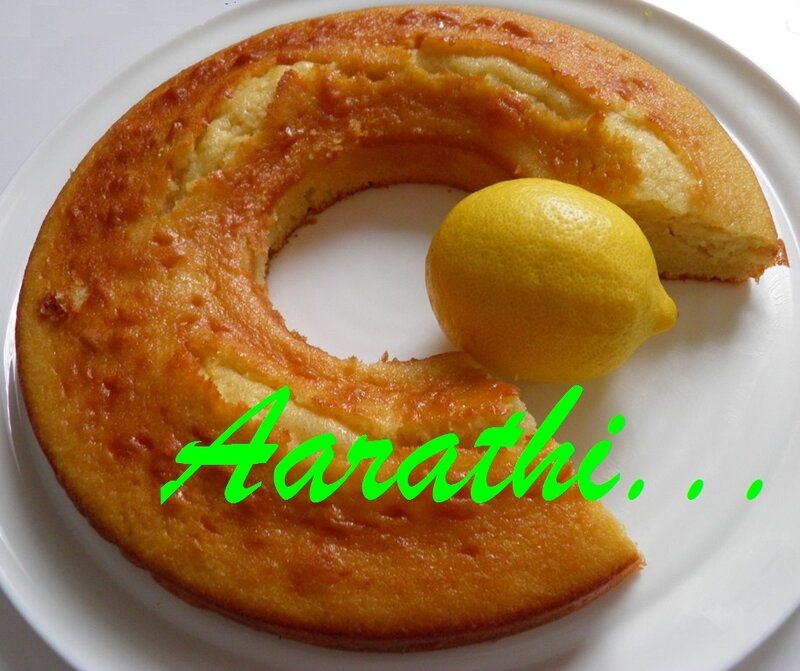 Ingredients
280g flour
150g butter
220g sugar
100g thick cream
A pinch of salt
5 eggs
Zest of 3 organic lemons
1 tsp baking powder
*Syrup*
50g sugar
50ml water
Juice of a lemon
Method
Remove the zest of a lemon using a grater.
Avoid the white pith of the lemon which gives a bitter taste to the cake.
Preheat oven to 180°C.
In a bowl beat eggs.
Cream together the butter, sugar & salt .
Add beaten egg & whipped cream.
Sieve the flour and baking powder together and fold into the cake mixture.
Add the zest & mix well.
Pour the batter into the greased cake pan.
Bake for 30- 35mn until risen & golden-brown.
*Making Syrup*
Boil water & sugar to it .
When it thickens , remove from fire.
Add lemon juice & mix well.
Drizzle over the cake.
Leave aside & taste the next day.