Coconut - Beet Burfi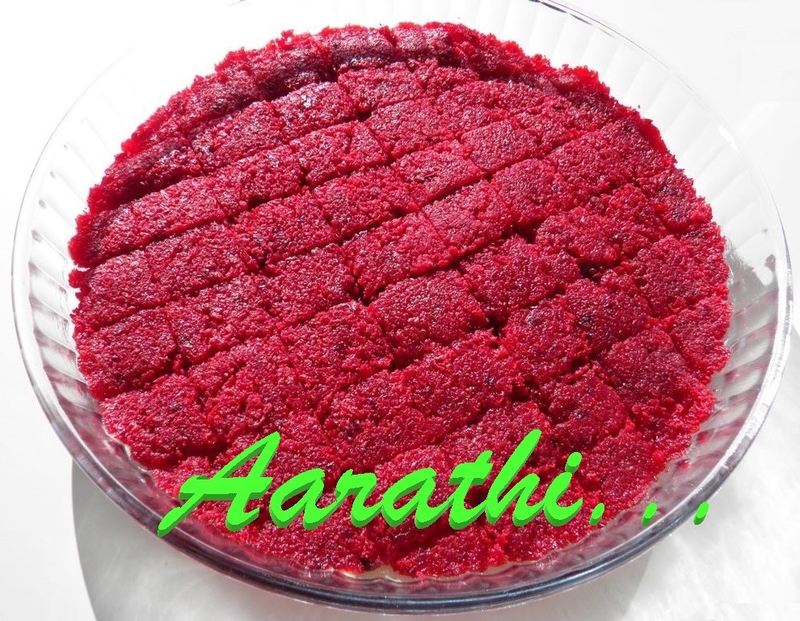 Ingredients
A coconut ( freshly grated)
1 cup grated beetroot
2 cups sugar
1/2 cup water
50 g butter
1/2 tsp cardomom powder
Method
Heat butter (25g) in a thick bottomed vessel.
Add grated beetroot & fry for a while.
Add a cup of sugar & a little water.
Cook beet in sugar syrup & then add grated coconut.
Mix well & then add another cup of sugar.
Stir gently on low fire.
When the mixture thickens add cardomom powder & the rest of the butter.
When the mixture leaves the sides of the pan, remove from fire .
Pat it into a greased dish & cool.
Cut into small squares with a greased knife & serve.


Happy Diwali